When people clean their homes and offices, they often clean the most important areas to remove dirt and debris and create a comfortable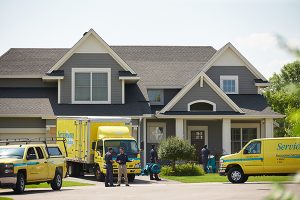 environment.  It is rare for homeowners or business owners to thoroughly deep clean their home or facility because this requires time and a concerted effort.  However, it is very important to deep clean your home or office to completely remove all dirt and dust buildup.  ServiceMaster Restoration & Cleaning provides residential and commercial deep cleaning services for homes and business in Marietta, GA.  This is a one-time service in which our technicians will thoroughly clean your home or building according to your specific preferences.
Why Deep Cleaning Services?
Cleaning is a necessary chore, but often one in which homeowners do not want to devote a lot of time.  For businesses, taking the time to deep clean could distract from important business activities.  Most homeowners and businesses owners engage in regular cleaning, but they more than likely don't scrub every ledge, corner, and surface in the home or building.  Dirt and dust can build up on walls, molding, window ledges, light fixtures, and other hard to reach places that you may not clean on a regular basis.  It is important to clean these places because the dirt and dust buildup will not only affect the look of your home or office, but also the health of those who live and work within.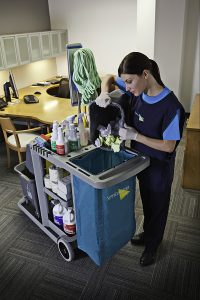 At ServiceMaster Cleaning & Restoration, we help homeowners and businesses owners keep their spaces clean with effective deep cleaning services.  We start by sending a representative to your home or office to assess its condition with you, as well as determine your preferences and priorities.  This assessment will help us create a cleaning plan that addresses your concerns and ensure that we send our technicians with the right equipment to get the job done.
 You can expect the following from our deep cleaning services:
Ceiling to floor cleaning, including dusting and cleaning of light fixtures, light switches, window sills, window glass, trim, furniture, and doors.
Vacuuming and mopping of the floor.
Removal of large objects like furniture for more thorough cleaning.
Use of the most advanced cleaning products and equipment to ensure that your home or office is free of dirt and debris.
If your home or office in Marietta, GA is due for deep cleaning, contact ServiceMaster Cleaning & Restoration for our commercial and residential deep cleaning services.  Our technicians will arrive fully equipped to thoroughly and effectively clean your home or office according to your unique specifications.  You can call us at (770) 679-2299 to schedule a deep cleaning appointment.