If your property in Montauk to Manhattan, New York area, is damaged by fire, water, or mold, or you need a reliable, affordable restoration and cleaning company that can be onsite within hours – call ServiceMaster Restoration Services at 631-206-6808.

Fire Damage Restoration – Montauk to Manhattan NY
Our fire experts have years of experience in fire damage restoration and cleanup.  Quick response to fire damage will minimize further destruction to your home and belongings. With our years of experience, we know that quick fire clean up can reduce your losses after the fire has been terminated.
Water Damage Restoration – Montauk to Manhattan
Our water damage experts will take your call 24 hours a day, 7 days a week, 365 days a year and can be on site within a couple of hours from the time we receive your call. We are IICRC Certified and adhere to all procedures and protocols while cleaning flood damage.
Flood Damage Restoration – Montauk to Manhattan, NY
Homeowners and business owners from Montauk to Manhattan, NY, are regularly exposed to a variety of weather conditions that can cause flood damage to their property. Whether it is because of a severe storm or extreme cold (resulting in frozen/burst pipes), the consequences are largely the same – everything in your building, including important structural elements, is at risk of sustaining damage. This is why we provide comprehensive flood damage restoration services to get you back on your feet. At ServiceMaster Restoration Services, we utilize our vast experience in the disaster restoration and cleaning industry to return your property back to normal.
Mold Remediation – Montauk to Manhattan, New York
Our experts have been remediating mold for over 20 years while working closely with you and an indoor environmental hygienist to return your structure to a safe and healthy environment as quickly and efficiently as possible. We can provide free estimates when dealing with mold in your home.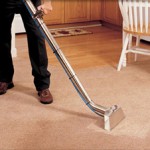 Carpet Cleaning – Montauk to Manhattan NY
Our carpet cleaning technicians are fully and continuously trained in the methods and procedures of today's new fibers and fabrics. They use the newest and best carpet cleaning equipment in the industry.