ServiceMaster Kwik Restore
Water Damage Related Info
Any amount of water can lead to trouble in a home or building but indoor flooding can cause significant damage very quickly.  Several different factors can result in indoor flooding such as heavy rain, sewage backups, and internal factors such as leaks, overflows, and burst pipes.  Most building materials are porous and allow water to travel through them which is why flooding can cause intense damage to flooring, drywall, and other objects.  ServiceMaster Kwik Restore provides water damage restoration services to remove flood water and excess moisture from homes and buildings in Lake Geneva, WI.  We can effectively extract flood water with our advanced equipment and our drying services will help prevent mold growth and further damage.
Emergency Flood Restoration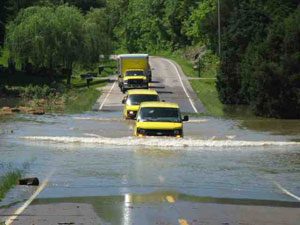 Indoor flooding requires immediate attention because this amount of water can quickly penetrate porous building materials including drywall, flooring, wood, insulation, and others.  These materials lose their structural integrity as they absorb more water and they are also vulnerable to mold growth which can accelerate the damage while increasing the risk of related health effects.  You must call ServiceMaster Kwik Restore as soon as possible for emergency flood cleanup and water damage restoration services.
Our technicians are prepared 24 hours a day to respond to your flood damage emergencies.  ServiceMaster Kwik Restore is certified from the IICRC to handle any level of flood damage and we use advanced water extraction and drying equipment to ensure that all flood water and lingering moisture has been removed.  We will start by containing the water to stop the spread of the damage and once the flood water has been removed, we thoroughly dry the affected objects and surfaces with our dehumidifiers.
Water Damage Repair – What to Do
Call ServiceMaster Kwik Restore for immediate water damage cleanup and to prevent additional damage.
Remove excess water from the furniture, including lamps, blinds, tables, etc.
Prop up any pillows, sofa cushions, and upholstery to allow for effective drying.
Open any windows and doors for proper air ventilation, as long as outside conditions are permissible.
Pick up any rugs containing color from the wet carpet.
Remove any printed materials, including newspaper, books, and magazines from the floor. Place on a shelf to dry.
Remove any high value items, including heirlooms, jewelry, antiques, etc. and place in a safe location.
Remove any other loose items that are not attached to the floor.
Water Damage Repair – What NOT to Do
Do not leave any fabrics bundled up on the wet floor. Hang them up to dry.
Do not leave any printed materials on the floor.
Do not try to extract the water with a vacuum or shop vac.
Do not operate any electrical appliance until cleared from the water restoration technician.
Do not use any ceiling fixtures, such as overhead lights or fans if there is water damage in the ceiling.
Do not enter any room with standing water while the electricity is on.
Our flood cleanup services consist of these steps:
Thorough assessment of the damage
Complete water extraction
Anti-microbial application
Drying: air movement
Drying: dehumidification
Continuous monitoring to ensure complete drying
If your home or business in Lake Geneva, WI has sustained significant water damage or flooding, call ServiceMaster Kwik Restore immediately.  We will arrive quickly to contain the water and remove it before it can cause extensive structural damage.  We are available 24/7 at (262) 395-7793 to provide emergency water damage restoration services.