ServiceMaster EMT is a trusted disaster restoration and cleaning company located in southwestern California that services Huntington Beach as well as the towns of Orange and L.A. counties.  Our staff specializes in providing water damage restoration, fire restoration as well as handling large commercial losses.  We are very proud to service Huntington Beach as well as Orange and L.A. counties in southwestern California and we can handle cleaning or restoring commercial and residential properties.
The trained technicians of ServiceMaster EMT perform their work to a level beyond most restoration service companies, taking on jobs that many companies cannot handle such as rodent cleanup, hoarder cleanup, window washing, post construction cleanup, trauma cleanup, document restoration, and lead safe practices.  ServiceMaster EMT has also received several certifications and awards commending our outstanding work such as Institute of Inspection, Cleaning, and Restoration Certification (IICRC), ServiceMaster Quality Restoration Vendor (QRV), and the American IAQ Council – Certified Microbial Remediation Supervisor.
ServiceMaster EMT performs to the standards of the ServiceMaster Clean brand and is a recognized leader in performance, service, quality, and providing "peace of mind" to our customers.  We are also part of ServiceMaster Clean's nationwide catastrophic response network.  Our staff is available 24 hours a day; 7 days a week to respond to your disaster restoration and cleaning emergencies and we have the experience to handle big losses in an efficient and cost effective manner.  Contact us at 949-877-1999 for disaster restoration or cleaning services in Huntington Beach, CA 92647 or the surrounding communities in L.A. and Orange counties in California.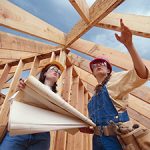 You never know when a major disaster might strike your home or business and the damage that a disaster causes can threaten the structural integrity of the building.  Homes and businesses can sustain major structural damage from floods, fires, accidents, and severe storms and it is important to take action immediately after experiencing this level of damage.  ServiceMaster EMT provides reconstruction services to completely rebuild and restore homes and commercial buildings in Huntington Beach, CA that have experienced devastating damage.  We will create a construction plan that covers every step of the process from stabilization to completion.
---
Related Disaster Restoration and Cleaning Services
Restoration and Cleaning Services in Santa Ana, CA
EMT Restoration in Lake Forest, CA
Disaster Restoration and Cleaning Services in Los Angeles, CA
Restoration and Cleaning Services in Anaheim and Orange County, CA
Disaster Restoration and Cleaning Services in Santa Fe Springs, CA
Disaster Restoration and Cleaning Services in San Diego, CA