ServiceMaster Restoration and Cleaning

Serving the greater Houston area since 1992
Fire and smoke can cause extensive damage to any residential or commercial property.  After a fire is extinguished, soot and water can further damage your property. Here at ServiceMaster Restoration and Cleaning, Houston TX we understand the severity of a property fire and will work with you throughout the restoration process until your property is returned to its original condition.
Our expert knowledge of soot removal and deodorizing characteristics of most surfaces, materials and coverings, allows us to quickly determine the services needed for an efficient mitigation process in most situations. This is important because if not properly addressed, structures and items can be at risk for further damage.
After your initial call, our team of certified technicians will start the cleanup process as soon as possible.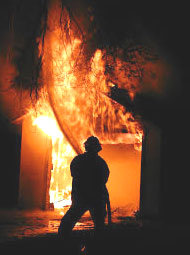 Our fire and smoke cleanup process includes:
24/7/365 Emergency board up and site security
Emergency pre-cleaning to high-risk materials
Full inspection and job scope
Smoke and soot removal
Ozone and air quality control
Dry out and wet areas due to fire control
Fire damage can be devastating for any residential or commercial owner.  If you experience fire damage, don't hesitate to call us, ServiceMaster Restoration and Cleaning, Houston, TX at (281) 668-5912.
---
Related Services:
Smoke Cleanup and Fire Damage Restoration – Woodlands TX
Fire and Smoke Damage Restoration – Humble, TX
Fire and Smoke Damage Cleanup – Fall Creek, TX
Smoke and Soot Damage Removal – Houston, TX
Fire Restoration Services – Kingwood, TX
Smoke Damage and Odor Removal – Kingwood, TX
---
Reviews:
Review by M. M.
Fire damage cleanup
Rating
"The crew and customer service level was phenomenal! Beyond expectation! The care and concern they showed was excellent. Very professional and courteous. Highly recommend! More than impressed!!!"
---
Review by N. R
Fire Damage Restoration
Rating
"Dear Brad,
Please thank Daisy Mae Sheker and her team for all their help. Daisy Mae ensured the packing, moving, storage, and reporting was handled without error, with care, and to the very last detail. She and her team treated me with respect and compassion during this time of crisis. Daisy Mae remained communicative and responsive. Her memory is impeccable and her timing is punctual. Her breadth of knowledge proved to be invaluable. She and her team were an amazing help. I could not have survived the aftermath of the fire without them.
Kind regards,
N. R."