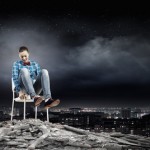 Having construction work done around the home or office is a hassle because these projects can take up so much space and they often create a mess beyond the jobsite.  Construction projects are notorious for creating dirt and dust that spreads throughout the home and the crews sometimes leave behind small building materials that can make an area dangerous to walk through.  ServiceMaster Disaster Restoration and Recovery provides post construction cleaning services in Fremont, CA to clean and restore construction sites after the work has been completed in homes and businesses.
Construction crews can create quite a mess as they work on a project in your home or building by tracking in dirt and leaving building materials such as nails, screws, sheetrock, and others scattered about.  The amount of dirt and dust from these projects is a major issue as it can cause problems with your air duct system and trigger allergies and other respiratory problems from circulating in the breathing air.  We will remove any extra building materials that may have been left behind by the crew as well as dirt, dust, and other debris to make the area cleaner and safer following the completion of a construction project.  The post construction cleaning services we provide are effective and comply with all local codes and insurance requirements.
We begin with an assessment of the construction site to determine what needs to be done and create a cleaning plan based on our assessment.  The plan is shared with you and your insurance provider and a field supervisor is assigned to carry out the project according to the plan.  You can approach the field supervisor at any time throughout the project with any questions or concerns you may have.
The post construction cleaning services we provide include:
Removal of paint overspray
Air diffuser dusting
Light fixture cleaning
Bathroom fixture cleaning
Wall and window spot cleaning
Vacuuming and carpet spot treatment
Hard surface floor cleaning
Once a construction project has been completed in your home or building in Fremont, CA, contact ServiceMaster Disaster Restoration and Recovery to clean up the scene with our post construction cleaning services.  We will fully restore the construction site so that the area is clean and safe to use.  You can call us anytime at (408) 457-0633 to learn more about our post construction cleaning services.
---
Related Post Construction Cleaning Services
Post Construction Cleaning in Los Altos, CA
Post Construction Cleaning in Palo Alto, CA
Post Construction Cleaning in San Jose, CA
Post Construction Cleaning in San Mateo, CA
Post Construction Cleaning in San Francisco, CA