Mold is a common occurrence in many households. It is very likely that at some point or another a family will come into contact with mold. The reason mold is so common is because all it takes for mold to form is moisture and a food source. Cellulose is a food source that is found in drywall, wood, and many other common household items. When the moisture and the food source come together, mold begins to grow and spread, fast.
ServiceMaster Cleaning & Restoration
offers mold remediation services in Cleveland, TN to dispose of all mold and stop it from returning. We provide the most accurate testing in the business and will completely sanitize surfaces that have been infected.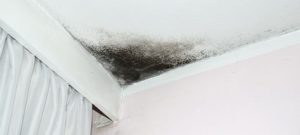 When mold contaminates your home, office, or apartment building, it is vital that you seek a professional immediately. Mold will spread quickly and contaminate other non-affected rooms if it is not treated immediately. Mold is also capable of causing serious health problems such as allergies and respiratory infections. You must be certain to hire a professional because mold removal can be very dangerous. Without experience in the field and proper training, it is likely the mold removal process will be ineffective.
Mold Remediation Process
Our professionals at ServiceMaster Cleaning & Restoration have the experience, training, and the resources to completely rid your home of mold. It does not matter how severe the mold infestation is, our technicians are trained to handle it. We hire a third party to test just how serious the contamination is. They will ensure that there is no chance of future contaminations. We will clean the affected areas and remove all mold in order to keep you and your family safe. Our technicians are thorough, fast, and will maintain open communication with you. After we have finished the remediation process, we will communicate with you to make sure that you know the proper steps to take to prevent mold in the future.
The mold remediation services we provide include the following steps:
Our experienced technicians will inspect your home or building and contain the mold growth.
We bring in a third party industrial hygienist for air sampling and to determine the correct protocol.
We remove all mold growth according to the protocol.
The third party is brought back for clearance testing to ensure that the mold has been removed.
If you have found that your home has been contaminated with mold, contact ServiceMaster Cleaning & Restoration. We can help homes and businesses in Cleveland, TN with our mold removal and remediation services. We are available 24 hours a day at (423) 933-2662.