Regardless of the type of project, construction work is messy and complicated and even after the job has been completed, the area is usually left in a somewhat hazardous state. Construction jobs create dirt and dust that settle throughout the building and sometimes building materials such as screws, nails, and other parts are left behind which can make the area hazardous to enter. ServiceMaster Fire and Water Restoration provides post construction cleaning services for homes and businesses in Aurora, CO. We can effectively clean up and restore hazardous jobsites after the construction has been completed in commercial and residential settings.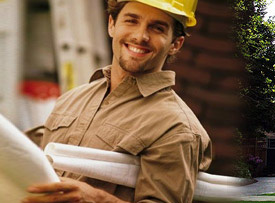 Construction projects usually involve intense work as well as a wide range of equipment and building materials including sheetrock, screws, nails, scrap and other parts. When a project is completed, some of the building materials are often left scattered in the area and the dirt and dust created by the project can cause health problems or issues with the ventilation system of the home or building. Our technicians will remove building materials and other hazardous debris from the area as well as clean up dust and dirt left behind in compliance with local codes and insurance requirements.
The post construction cleaning services we provide include the following:
Paint overspray cleaning
Air diffuser dusting
Light fixture cleaning
Bathroom fixture cleaning
Wall and interior glass spot cleaning
Vacuuming and spot treatment for carpeting
Hard surface floor mopping
Our post construction cleaning services start with a complete evaluation of the entire site which is used to create a cleaning plan that takes the situation and your preferences into account. We then provide a copy of the work plan to you and your insurance provider and one of our field supervisors is assigned to carry out the project according to the plan.
If a construction crew has left your home or building in a hazardous state after completing a project, call ServiceMaster Fire and Water Restoration for post construction cleaning services in Aurora, CO. We will restore the scene to a safe condition by removing hazardous building materials and other debris as well as cleaning excess dust and dirt left behind. We can be reached 24 hours a day at (303) 800-3404 for more information on our post construction cleaning services in Aurora, CO.