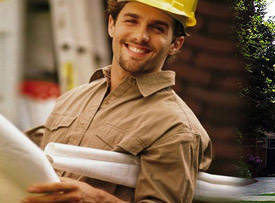 Reconstruction can be a headache on any commercial or residential property. This is why here, at ServiceMaster Cleaning & Restoration, we have the experts and contractors to restore and repair your building to its original condition.
Construction can be a hassle for any property owner. Dust, dirt, relocation, fumes and many other factors can lead to problems for you and your family. Here at ServiceMaster Cleaning & Restoration we have been providing expert reconstruction services to residential and commercial properties in the metro Atlanta, GA area. Our team services areas that include Cobb, Cherokee, Polk, Paulding, Haralson, Gordon, Murray, Whitfield, Catoosa, Walker and Dade Counties.
Our construction and reconstruction services include:
Carpentry and Framing
Permits and Licenses
Roof Repair and Replacement
Remodeling
Plumbing
Painting
Wallpaper Removal
Carpet and Flooring
Design
Window Treatments
Dust Cleanup
Construction Debris Cleanup
And much more…
For construction and reconstruction services in Atlanta GA and the surrounding areas, call ServiceMaster Cleaning & Restoration at (770) 679-2299.