ServiceMaster EMT

ServiceMaster EMT is a renowned restoration company located in Southwestern California. Specializing in water restoration, fire restoration and commercial large losses. This ServiceMaster branch takes pride in servicing Orange County, Anaheim CA 92804, and Los Angeles CA 91331 area, and can take care of any commercial and residential properties that have been damaged.
While taking pride in their work, ServiceMaster EMT also goes above and beyond the average restoration service companies. They can tackle many jobs that ordinary restoration companies may not handle.  Some of these jobs entail rodent cleanup, hoarder cleanup, window washing, post construction cleanup, contents pack-out and cleaning, trauma cleanup, document restoration and lead safe practices.  Along with these achievements, ServiceMaster EMT has had multiple certifications and awards including IICRC (Institute of Inspection, Cleaning and Restoration Certification), ServiceMaster QRV — Quality Restoration Vendor and the American IAQ Council – Certified Microbial Remediation Supervisor.
ServiceMaster EMT, Anaheim meets the demands of the ServiceMaster Clean brand and is recognized as a leader in performance, service, and quality as well as being committed to providing their customers with "peace of mind".  They specialize in 24 hour assistance for all your home emergencies.  They are able to handle large-scale losses efficiently and cost effectively.  Along with these positive features, ServiceMaster EMT is also a part of ServiceMaster Cleans' nationwide catastrophic response network.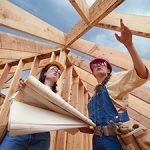 Pretty much any natural disaster that can cause damage to a home or building has the potential to cause serious enough damage to destabilize it.  Unstable homes and buildings are very dangerous and they require construction services to get them rebuilt to their original condition.  ServiceMaster EMT provides reconstruction services to fully rebuild homes and businesses in Anaheim, CA that have been heavily damaged in a disaster.  We will initially stabilize the home or building to prevent more severe damage and create an effective construction plan to get it rebuilt efficiently.
---
Related Restoration & Cleaning Services
EMT Restoration in Lake Forest, CA
Disaster and Restoration Cleaning Services in Los Angeles, CA
Restoration and Cleaning Services in Santa Ana, CA 
Disaster Restoration and Cleaning Services in Huntington Beach, CA
Disaster Restoration and Cleaning Services in Santa Fe Springs, CA
Disaster Restoration and Cleaning Services in San Diego, CA