Serving the Round Rock area since 2008
Sewage contamination can be threatening to you and your family's health. It can also lead to further water damage within your home. Don't worry. ServiceMaster Restoration by Century, Round Rock, TX is ready to solve your sewer cleanup needs.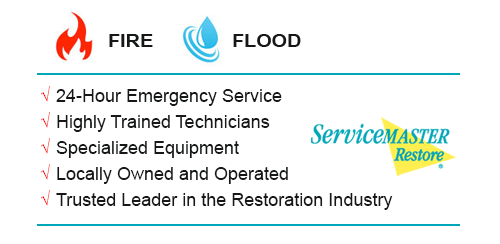 Sewage Backup
Because sewage is the term used for wastewater that often contains feces, urine, and laundry waste, quick action is always important when dealing with contaminated water. Sewage is generally removed from the home quickly and hygienically through sewage pipes.
When specific substances are drained through these pipes, some materials are not easily flooded out, causing backup in your home.  Other factors including tree roots and outside sources can also damage pipes outside the home, allowing the possibility for flooding to occur.
Sewage Cleanup
ServiceMaster Restoration by Century has the experts in waste and sewage cleanup in the Round Rock, TX area.  Immediate cleanup will help your home in the long run.  Make sure to keep all air conditioning, heat, or dehumidifiers on, allowing dry air to circulate throughout the entire home.
ServiceMaster Restoration by Century, Round Rock, TX will continue the cleanup process while storing your furniture in a safe, dry area. The furniture will also be hand-dried to quicken the process.  They will secure all valuables and ensure any upholstery is dried quickly.  They will prop up wet furniture cushions for even-drying and place aluminum foil under furniture legs to avoid further damage to the carpets.  Their equipment will decontaminate the entire flooded area so that you and your home are safe.
With that, ServiceMaster Restoration by Century, Round Rock, TX guarantees the fastest, most efficient sewage removal service for you and your family.
Available 24/7
Do not wait to call a professional near you. ServiceMaster Restoration by Century is here to help you when you need it.  Sewage removal is done quickly and efficiently when calling your nearest ServiceMaster provider.
Our Mission is to Restore Peace of Mind.
For residential or commercial sewage cleaning service in Round Rock, TX and surrounding areas, call ServiceMaster Restoration by Century at (512) 765-9630.
Related Sewage Cleaning Services:
Sewage Cleanup in Austin, TX
Sewage Backup Cleaning in Pearland, TX
24/7 Sewage Cleanup in San Antonio, TX
Professional Sewage Backup Cleaning in Magnolia, TX
Sewage Cleaning Professionals in Georgetown, TX
---
Recent Reviews
Review by

A.D.
Rating

"Your attention to detail. Appreciate your customer service and promptness in getting someone out to my home."
---
Review by

B.T.C.T.
Rating

"PROFESSIONAL, COURTEOUS, QUICK, NEAT AND KEPT US INFOR. WE WERE MED AS TO ALL ASPECTS OF THE PROJECTVERY SATISFIED."
---
Review by

J.J.
Rating

"Incredibly fast response!"