What is a Severe Storm Warning?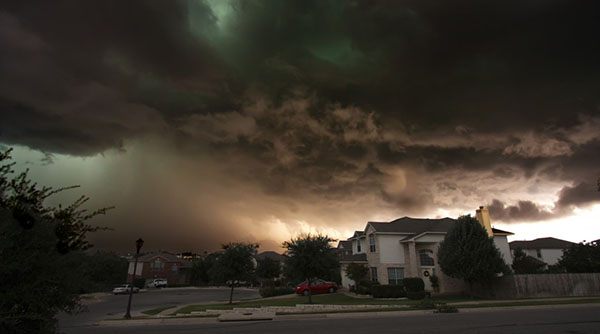 Natural disasters, such as tornadoes and earthquakes, have been known to cause significant property damage. When these kinds of major disasters are forthcoming, you will be warned. This provides you with the opportunity to get to a safe place and prepare yourself for whatever potential harm may be near. But natural disasters do not need to be as serious as an earthquake or tornado for you to be cautious.
Severe Thunderstorms
While not usually as severe as other weather events, thunderstorms can still be powerful enough to damage your home or business and put you and your family at risk of harm. When a severe storm is near, your area may be placed under a severe storm warning.
Areas may first be placed under a storm watch. The terms "storm warning" and "storm watch" seem similar, but it is important to understand that they are not the same. Knowing the difference between the two terms can help you and your family be more appropriately prepared for a potential disaster.
Continue reading to learn the difference between a storm watch and a storm warning, what constitutes a severe storm, and what to do if you are in an area where a storm may hit.
What is the Difference Between a Storm Watch and a Storm Warning?
Storm Watch
A storm watch is an alert that gets issued when a larger area is likely to experience a severe thunderstorm within the next couple hours, and conditions suggest a severe thunderstorm will develop soon. Because storm watches cover larger areas, such as multiple states, they are issued by the National Weather Service, as well as the National Oceanic and Atmospheric Administration.
Furthermore, a watch means that a storm is possible, but not currently an immediate threat. In such a case, stay alert and be prepared for the potential storm.
As the storm develops and nears, the storm watch may transition into a storm warning.
Storm Warning
A storm warning is an alert that gets issued when a smaller area, such as certain counties or a cluster of cities, is likely to experience a severe thunderstorm within the next hour. A storm warning can also be issued in more immediate cases. For example, a storm warning can be issued when a severe storm has been reported by a weather spotter, or spotted on radar. Because warnings cover smaller areas, they are issued by local offices of the National Weather Service.
Furthermore, the threat of a storm is more immediate when there is a storm warning. In such a case, it may only be a matter of time until your home suffers storm damage.
What Constitutes a Severe Thunderstorm?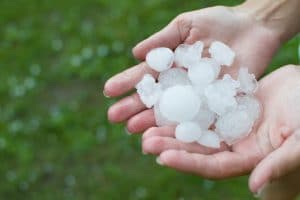 Thunderstorms are common, but a rainstorm that features thunder does not make it a severe storm. A severe thunderstorm is considered such when it produces winds of at least 58 miles per hour, has hail with a diameter of at least one inch wide, and/or results in the formation of a tornado. If a tornado is produced, it can happen quickly enough that there is no time to issue a storm warning.
Without at least one of these qualities, a thunderstorm will not be considered severe. But this does not mean the storm cannot cause serious harm. Essentially, what differentiates a standard storm from a severe storm is the increased potential for danger.
Any rainstorm can lead to flood damage if the water makes its way into your home, but severe storms can do more harm than that. Tornadoes can tear through buildings, severe hail can damage roofing and dent cars, and strong winds can knock over trees and power lines.
However, it is important to know how quickly a standard thunderstorm can become a severe thunderstorm. This is also why storm warnings and watches are not always issued for severe thunderstorms.
What to Do If There is a Severe Storm Warning
If there is a severe storm warning, then you need to stay indoors and be prepared for the situation to worsen. You may want to consider remaining toward the center of your home, or even take shelter in the basement in case a tornado emerges.
What to Do About Storm Damage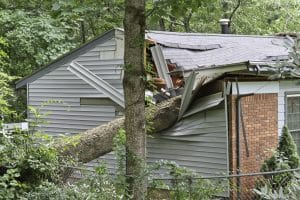 When a severe storm strikes, there can be an abundance of damage done to your property. The storm damage can be so extensive that your home is left in an unstable condition. Sometimes, the storm damage can also include flood damage if the heavy rainfall makes its way into your residence. In such a case, standard water damage restoration work will not be sufficient in bringing your home back to its pre-loss state. Instead, you will need to seek help from professional reconstruction services.
The reconstruction services will begin with structure stabilization to ensure that your property does not suffer further damage. From there, the technicians will take care of the entire reconstruction process, rebuilding your property to its former condition.