Tips for Getting Rid of Musty Smells from Water Damage
If you ever notice a musty smell, it can be hard to concentrate on anything else but that horrible odor. They can be described as stale, dank, earthy, and even moldy. But the worst part of it is that they are the first indicator of water damage and sometimes mold.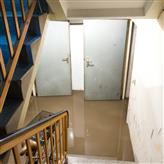 Musty smells are most common in older homes because they can also come from decaying building materials. Depending on the case, it can also be unhealthy as the air contains mold spores that can trigger allergies, asthma problems, and other health issues.
The worst part of it is that people who live in homes with these smells are used to it. But while they now may be impervious to it, they may have developed long term breathing difficulties.
So here are some tips on how to eliminate musty smells in your home from water damage, decay, mold and other factors.
How to Get Rid of Musty Smells
1. Identify the source of the musty smell
Musty smells are often the first indicator of mold and water damage. To start, look into dark, damp, and warm places like crawlspaces, attics, basement, and even your bathroom. Mold will also thrive on porous materials with excess moisture, such as wood, drywall, carpeting, cement, and sheet rock.
Another good idea would be to find the source of the mold: most likely from water damage but what caused that? Sources like leaking pipes, appliances, roofing, cracks in the foundation, sewage backups, melting snow, etc. will all result in water damage and musty smells in the end.
2. Remove the source of the musty smell
The first step towards addressing musty smells is to remove the source that caused them. As soon as the leak is repaired, the crack is filled, or the appliance is fixed, the faster you can get rid of the smell. This will also prevent it from coming back in the future.
To be on the safe side, monitor the source if it was repaired, such as a pipe leak to prevent the same issue from happening again.
3. Dry out the affected area and remove damaged materials
Removing or repairing water-damaged materials can easily become difficult, especially if it involves physically challenging tasks, such as removing carpet, drywall, or large contents. But companies such as ServiceMaster Restore specialize in water damage restoration. Their technicians will respond right away, remove the damaged materials, dry out the affected area, and of course, get rid of the musty smell.
But if the water damage hasn't spread too far, just remove the damaged materials and repair the leak or have a licensed plumber take care of the work. Just make sure to wear clothing that will protect you from contact with mold spores. Be sure to vacuum the area as soon as you are done.
4. Remove the Mold
Removing mold can often be difficult. Generally, it is recommended to allow a professional mold remediation company handle the job with professional products. This will ensure that all traces have been taken care of as well as the source has been removed.
But as long as you have caught the mold in its early stages, you can remove it with bleach or vinegar. Just never forget to wear gloves and a breathing mask to avoid health issues during the cleaning process. Also be sure to clean all affected areas, ensuring to eliminate stains as well because there may be spores leftover. Finally, you will want to dry out the entire area as any remaining moisture may trigger the spores to develop again.
5. Ventilate and deodorize the area
After thoroughly cleaning out the area, air it out by setting up a space heater, box fan, or overhead fan. If the area is by a window or door and it's not raining or humid outside, allow the breeze to circulate the room as well.
You can also add a natural air freshener by boiling lemons in a pan and leaving it in the affected room to air it out. Any fans in the room will help to spread the aroma by circulating the air. But if the area is not a place you can do this, you can also spritz the room with a home deodorizer, such as Lysol.
If the odor still lingers, try adding a paste of baking soda and water and scrub the area thoroughly. Allow the area to dry again without rinsing the paste, then vacuum up the particles in a few hours. If the damage occurred on a wall, just remember to always wait until it has dried before trying to repair it.
Work with the Professionals
If the smell still persists or there is even a mold infestation, don't hesitate to call the professionals. Tackling a large area of mold with home remedies can be extremely dangerous, even with protective equipment. The musty smells may simply be overpowering and will need powerful equipment, such as an ozone generator or hydroxyl machines.
A professional restoration company, such as ServiceMaster Restore, would be able to repair the building materials from water damage. They can also take care of any mold growth, eliminating it at the source and preventing it from returning in the future. With years of experience and training, they will not only be able to get rid of the musty smells but restore the affected area from water and mold damage. After their services, you won't have to worry about health issues or horrible stenches anymore. Don't hesitate to give these professionals a call for a free estimate.