The Three Different Categories of Water Damage
While all cases of water damage are cause for concern, there are different categories that cause different levels of damage. The category of water damage will certainly depend on the source and where the damage occurred, such as in the basement, attic, kitchen, crawlspace, bathroom, etc. But regardless of when and where the damage occurred, a water damage restoration company must be notified immediately.
About Water Damage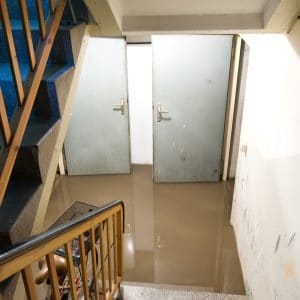 As soon as it starts, water damage will spread to the areas of least resistance, such as through cracks, porous materials, and downhill. Over time, dangerous conditions will develop, such as mold that threaten not only the property structure but the health and safety of everyone in the home; it only takes as little as 24 hours for it to develop within the wet areas.
Areas that pose the highest risk of damage include porous areas, such as those containing small holes. These materials will include carpeting, drywall, insulation, fabrics, and wood floors. As soon as they absorb water, they will first become discolored and weakened, and then they may experience buckling and eventually permanent damage.
As soon as you find water damage in your home or building, it's crucial to call for water damage restoration. In this situation, time is definitely money; therefore, quick restoration will result in lower costs.
Water Damage Categories
When looking at the different types of water damage, there are three different categories, including the following:
Category 1 = clean water. This type of water is not harmful for humans. Possible sources will include sink overflows, broken appliances, showerheads, and other water lines.
Category 2 = gray water. The water is contaminated and is considered dangerous if ingested, usually containing microorganisms. Possible sources include broke sump pumps, broken toilets, washing machines, dishwashers, and seepage.
Category 3 = black water. The water is unsanitary, containing bacteria, pathogens, and viruses. Any contact is considered dangerous; therefore, it is highly recommended to leave the restoration process to the professionals. Possible sources will include sewage backups, natural flooding, toilets, or stagnant bodies of water that have become a bacterial growth habitat.
What to Expect When Calling the Professionals
As soon as you call for professional water damage restoration, they will likely ask you a few questions over the phone before they send out their technicians. This can include any of the following:
When did you first notice the loss?
When did the loss occur?
Is there any standing water?
How did the loss happen?
Is there any mold involved?
The purpose of these questions is to give the technicians an idea of the extent of the damage, also helping them determine the scope of the project while keeping the restoration process efficient. It is highly recommended to be as open and honest as possible to allow them to best prepare and gather all equipment and products necessary.
At any time you find mold, be sure to inform them right away as they will need professional products to remove it. Failure to do so will allow it to spread and create a number of issues for you, your family, and the property structure. Be aware that mold removal services will involve setting up a containment chamber to prevent it from spreading, followed by complete mold removal. This can last anywhere from a few hours to a week, depending on the extent of the damage.
Water Damage Classes
When determining water damage restoration options, there are different classes of damage that will be identified, depending on the extent of the damage. These include the following:
Class 1: This is the least harmful form of damage. The building structure has absorbed very little water, meaning the restoration process will be fairly quick.
Class 2: Carpets and cushions may be damaged because the water will evaporate quickly. Restoration will be a little more difficult to return the materials to their original conditions.
Class 3: The fastest evaporation rate, broken sprinklers and other overhead water sources will quickly spread water that soaks the walls, floors, and furniture.
Class 4: This type of damage will affect plaster, concrete, and hardwood floors as it requires special restoration and water extraction procedures.
Water Damage Restoration in Sioux Falls SD and North Iowa
Regardless of the category or type of damage, emergency water damage restoration services must be called right away at the sight of the problem. Due to its ability to spread within minutes, immediate action is needed to prevent it from spreading to other areas and materials.
Any hesitation longer than 24 hours after the damage can also result in mold and bacteria growth in the affected areas that will require professional products to remove. Over time, the mold will continue to consume the property structure, even dispersing mold spores into the air and triggering breathing and allergy issues.
Restoration professionals are available 24/7 to respond to all water damage emergencies from all sources. From broken appliances to flooded basements from heavy rain, they will respond immediately with all equipment and products needed to extract the water and dry out the affected areas. They will also monitor the drying process, using moisture detection meters to measure the moisture levels within the building materials and air spaces.
They will also address any mold and odor problems to fully restore the property to a safe and healthy living condition. After the service, they will work with your insurance agency during the claims process for additional peace of mind.
For professional water damage restoration services in Sioux Falls SD,  Sioux Center, Orange City IA and North Iowa area, call ServiceMaster Of Sioux Falls at (605) 370-5775.