ServiceMaster Restoration by Just in Time Services Assisted Homes and Businesses in Uniontown, PA Affected by Flooding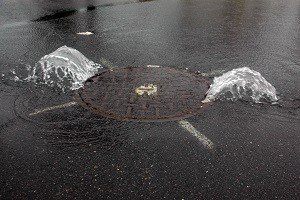 On June 16th, 2016, the town of Uniontown, PA experienced significant flooding that affected many homes and businesses in the area.  Some homes and buildings got as much as four feet of water indoors.  Fortunately, ServiceMaster by Just in Time Services of Connellsville, PA was ready to help.  Their technicians are highly trained and experienced to handle tough flooding situations.  They came to the aid of homes and businesses that needed immediate flood damage restoration to resume their regular lives and business activities.
Uniontown, PA Flooding
Heavy rain that started late on June 16th led to flash flooding in the area and caused the nearby Redstone Creek to overflow.  The flood also brought mud into the affected homes and buildings which created an even bigger mess to cleanup.  Many homes and local businesses were affected including the Atlantic Broadband call center, the post office, and the Fayette County Food Bank.  ServiceMaster by Just in Time Services started working right away to help those who were affected with flood and water damage restoration services.
Flood Damage Restoration in Uniontown, PA
The technicians of ServiceMaster by Just in Time Services were tasked with not only removing flood water and drying the affected materials, but also with cleaning mud from affected homes and buildings.  Their technicians removed up to 4 feet of standing water from homes and in many cases, they had to tear out drywall and flooring.  They also cleaned the mud from affected surfaces and studding and provided on-site content cleaning to clean and restore damaged personal belongings.  ServiceMaster by Just in Time Services repaired the damaged flooring and walls in these homes with reconstruction services to return them to their previous condition.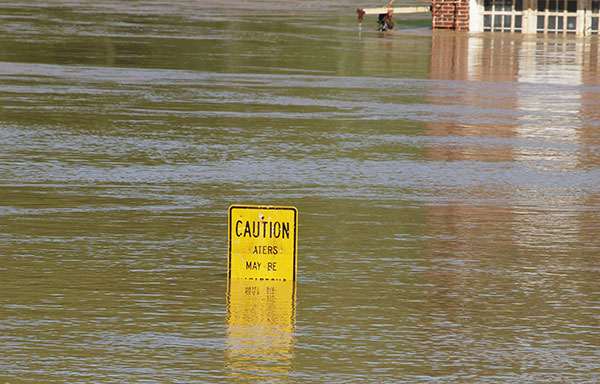 Many businesses and commercial buildings also experienced significant flooding and mud.  ServiceMaster by Just in Time Services helped many local businesses, including the Atlantic Broadband call center, with complete flood damage cleanup services.  They removed all standing water and pressure washed flooring and walls to remove the mud.  They also provided content cleaning as well and stored these items in on-site storage containers.  Their technicians disposed of all damaged content and materials.
The flooding in Uniontown, PA is a testament to just how quickly flooding can cause major damage.  The storm only happened over one night, but it took one month to finish cleaning up the damage.  If you experience flooding in your home or business, you must immediately call a professional for flood damage restoration services.  Any hesitation will result in more damage as the water will continue to spread and even cause mold or bacteria growth.