ServiceMaster Recovery Management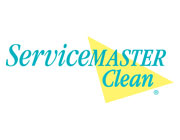 ServiceMaster Recovery Management (SRM) is the commercial large loss division of ServiceMaster Clean.  We are one of 12 strategically positioned control and command centers across the United States trained and experienced in large commercial losses.
Our nationwide team has performed restoration services in over 27 countries and has managed projects as large as $56 million in scope, including sensitive restoration work at military installations, research and development facilities, healthcare environments, clean rooms and more.
SRM provides you with a one-touch solution, from the initial emergency response to complete restoration, minimizing business interruption and helping mitigate claim severity.
June 2010: SRM responded to the devastation of a tornado which hit Wadena, MN.  Clean-up included many homes including the vocational school.
August 2010: SRM responded to Iowa State University after flooding damaged 52 buildings. SRM pooled outside resources to work around the clock ensuring none of the fall semester classes were cancelled.
May 2011: SRM responded to the fast moving tornado that did much damage in the Twin Cities area.  Restoration included a large food plant.  We placed a new roof and restored the facility to FDA specifications.
June 2011, SRM played a major role in restoring much of Minot, ND after severe river flooding.  Restoration in this effort included homes, parks, stadiums, other government facilities and several businesses.
By Tim Magnuson
ServiceMaster Professional Services