ServiceMaster Franchisees to be Featured in Matt Paxton's Lifetime Show Hoarders: Family Secrets
Matt Paxton made a name for himself as the host of Hoarders and after the cancellation of the first installment of his show, Paxton opened up Clutter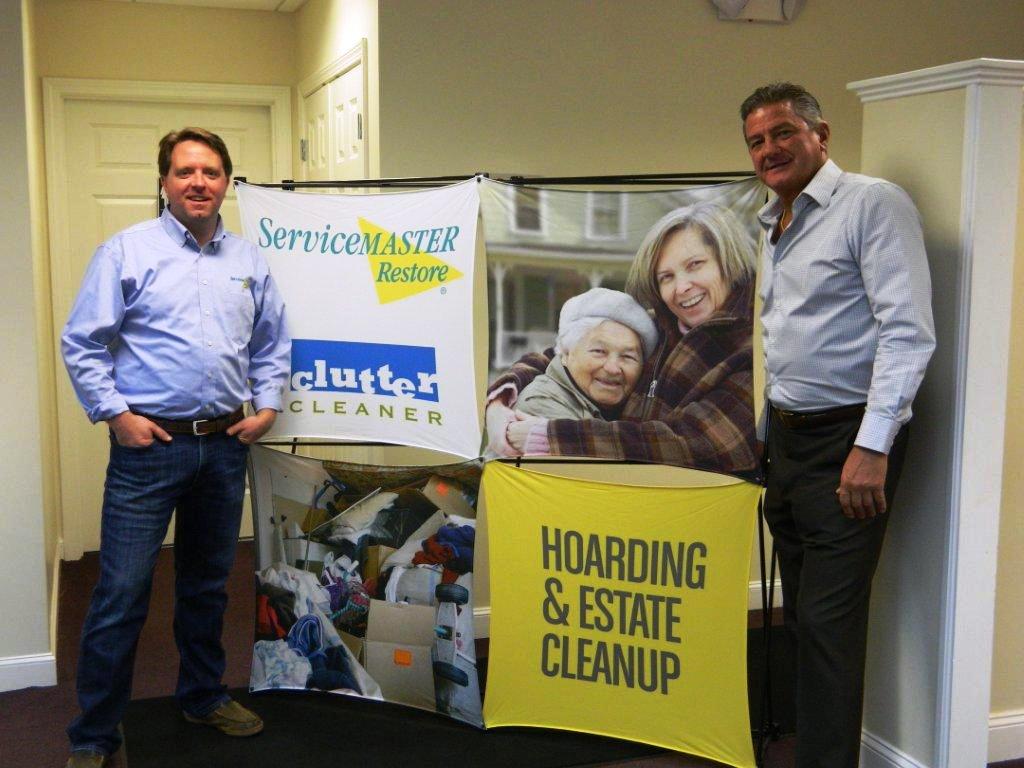 Cleaners, a company that specializes in hoarding cleaning services.  He has also teamed up with ServiceMaster Restore to help ServiceMaster franchises throughout the country implement a much improved hoarding cleaning program designed to give the affected individuals control over the cleaning process.  Paxton has recently returned to TV to host a new show on the Lifetime network called Hoarders: Family Secrets and the segment of the show hosted by Matt Paxton features ServiceMaster franchisees helping with the cleanup.
Hoarders: Family Secrets features two segments, one of which is hosted by Matt Paxton as he is accompanied by ServiceMaster technicians that are trained to provide complete hoarding cleaning services.  Several ServiceMaster franchises from around the country participated in the making of Hoarders: Family Secrets including RestorationMaster in Memphis, TN and ServiceMaster SouthWest of Stafford, TX.  ServiceMaster Restore is proud to have assisted Matt Paxton with the making of this show.  You can watch the debut episode of Hoarding: Family Secrets on Lifetime's website.
Hoarding Cleaning Services from ServiceMaster Restore
Hoarding as a mental disorder has become better understood in recent years and as a result, cleaning companies that provide hoarding cleaning services have developed more effective approaches.  These services are no longer just about removing hoarded items and cleaning up the home, they are about gaining the trust and respect of the affected individual and helping to empower these individuals to choose to clean up their homes and change their behaviors.  The trained technicians of ServiceMaster can help sort and choose which items should be kept or thrown away, decontaminate and deodorize the home once the hoarded items have been removed, and follow up with each case to ensure that the individual is caring for their home.
You can watch Hoarders: Family Secrets every Thursday at 9:00 pm, 8 Central on the Lifetime channel and if you missed the debut episode, you can watch it on Lifetime's website.  Hoarding is a serious issue that has dangerous implications for those living within the home and it usually takes a close friend or family member to act as a liaison between the individual and a certified hoarding cleaning company to begin the process.  Contacting a provider of hoarding cleanup services such as RestorationMaster or ServiceMaster SouthWest is an important first step.