Problems Caused by Humidity
Humidity can make a warm day feel hotter, but too much or too little can be cause problems in your home.  Too little humidity can cause wood to warp and crack, but too much humidity can be dangerous.
That muggy feeling is uncomfortable for people and animals, but it causes your electronics even more problems. Whether it's water spilled on a phone or water in the air, it still damages sensitive circuits. All that moisture in the air causes your computers, DVD players and other electronics to work harder, which leads to overheating and a shorter lifespan. Popping your phone or laptop into a bag of rice won't fix it.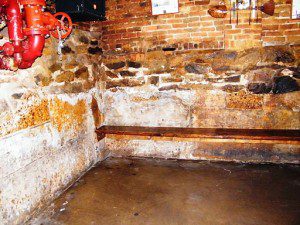 Excessive high humidity causes drywall to become moist and develop mold and mildew over time. This is a serious problem in tropical areas, where high humidity is a near-daily occurrence. The spores are released into the air to spread to other areas of the house and irritate people's airways, causing breathing problems and making allergies worse.
Basements are notorious for high humidity. Because they're underground, the air is cooler and humid air becomes liquid water again. If you see small puddles of water on your floor or what looks like rain on the basement walls, you have a humidity problem and need to act quickly before walls and floors become damaged and unstable. That's even more important with finished basements, where the damage can quickly become more widespread and more expensive to repair.
If your home or business in Bridge City or Beaumont is suffering from water damage for any reason, call in the experts at ServiceMaster Recovery Services by TLC. They arrive within two hours of your call to limit damage and offer free estimates. Their advanced equipment will remove the water and help prevent the growth of mold and mildew. The average restoration project takes three days and they work with most insurance companies.