Prevent and Remove Mold from Your HVAC System with These Tips
Although mold spores can be naturally found in the air, mold growth is still an occurrence to be concerned about.
Mold Can Cause Property Damage
When mold grows in a property, it is eating away at whatever material it's growing on. The affected material is often the mold's food source. The longer the mold is allowed to grow, the more damage it will cause. With enough time, the mold will destroy the material's structure, thus making it unstable.
Health Issues Caused by Mold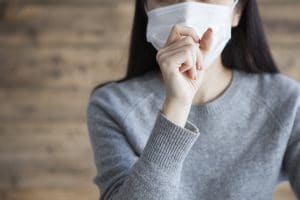 In addition to the property damage mold can cause, mold can also be harmful to people's health and well-being.
The presence of mold has been known to cause some people to suffer from health issues like coughing, congestion, skin rashes, and other allergic symptoms. With prolonged exposure, these problems only get worse.
Mold in the HVAC System
If mold growth does occur, then immediate action is important. If your property's HVAC system is not properly cleaned and maintained, then mold can grow within the air ducts. This makes it easy for the mold to spread throughout the property, making the problem even worse. This can be even more concerning if anyone on your property is a senior citizen, has a compromised immune system, or is allergic to mold.
Knowing this, it is important to prevent mold growth in your home or business, especially in the HVAC system. Continue reading for tips on how to prevent and remove mold from your HVAC system.
Preventing Mold in HVAC Systems
Control Moisture and Humidity Levels
Generally speaking, if you do not want mold to grow, then you need to control the moisture and humidity levels in your residential or commercial property. This is because moisture is a key component for mold growth. So if you can eliminate excess moisture, then you also prevent mold from ever growing.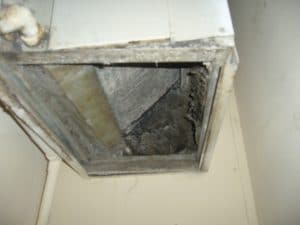 In terms of the HVAC system, this means conducting drain pan maintenance and drying the air ducts.
Drain pans need to be sloped and cleaned on a regular basis or else standing water will continue to pool up. The water will not drain and instead accumulates in the drain pans. This accumulation then encourages mold to grow.
Mold in air ducts can also become an issue if moisture builds up there, too. Because of this, air ducts also need to be cleaned and dried.
Humidity can also be an issue if you do not have the proper sized cooling unit. If your cooling unit is too large, then it will not effectively eliminate moisture.
Apply Mold Inhibitor
Because of the moisture that can easily build up in your HVAC system, it is important to apply a mold inhibitor. But make sure whichever mold inhibitor you choose is approved for HVAC use. The mold inhibitor cannot guarantee mold will not grow in your HVAC system, but it minimizes the potential for mold growth and contamination.
However, before you even apply the inhibitor, you first need to disinfect the system. Similarly, make sure the disinfectant you use is labeled for HVAC use.
When using the mold inhibitor, apply it to all parts of the system, following the provided instructions.
Conduct Regular HVAC System Maintenance
When you conduct regular maintenance on your property's HVAC system, you not only help prevent mold from growing in air vents and other parts of the system, but you can prevent other issues as well.
Changing air filters on a regular basis is just one thing you should do to maintain your HVAC system. When air filters are wet and/or filled with dirt and other contaminants, they cannot efficiently trap contaminants, such as mold spores. This then allows the mold spores to remain in the air, travel through the HVAC system and within the air space of your home or business.
Have a professional perform regular inspections of your HVAC system, too. This will ensure your HVAC system remains in working order and any issues can be addressed before they become more problematic. Furthermore, if there is a leak from your heating or cooling unit or another component of the HVAC system, get it checked out promptly.
Removing Mold from HVAC Systems
From discovering mold in air ducts to finding mold in air vents, there are numerous places where mold may begin to grow in your home or business's HVAC system. Regardless of the exact location of the mold in the system, it needs to be removed promptly. You do not want the problem to worsen by letting it go unaddressed, and you do not want anyone to suffer from health problems because of the mold's presence.
Mold removal, however, can be tricky. For example, improper methods can irritate the mold and worsen the issue. Mold removal can be especially tough if it has affected your HVAC system.
Professional Mold Removal and Remediation Services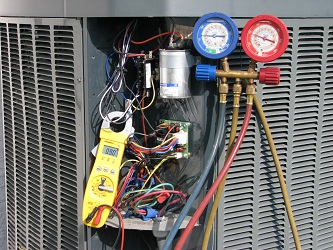 If there is mold in air vents or elsewhere in the HVAC system, immediately seek help from a professional mold remediation service. Professional technicians have the training, knowledge, and equipment to remove mold in a safe and proper manner, so you can feel at ease knowing the job will be handled correctly. Furthermore, you also will not need to expose yourself to the fungus, which is good for your health.
Mold remediation services often include evaluation, containment, mold removal, cleaning, and repairs/replacements.  These complete services ensure that your HVAC system will be free of mold, leaving your property safe to return to.