How Long Does It Take for Mold to Form After Water Damage?
Mold is abundant in the natural environment. The spores are no stranger to indoor areas, too. When water damage strikes, mold can develop rapidly, often within 24 to 48 hours. However, several factors can impact how fast the mold colonies develop.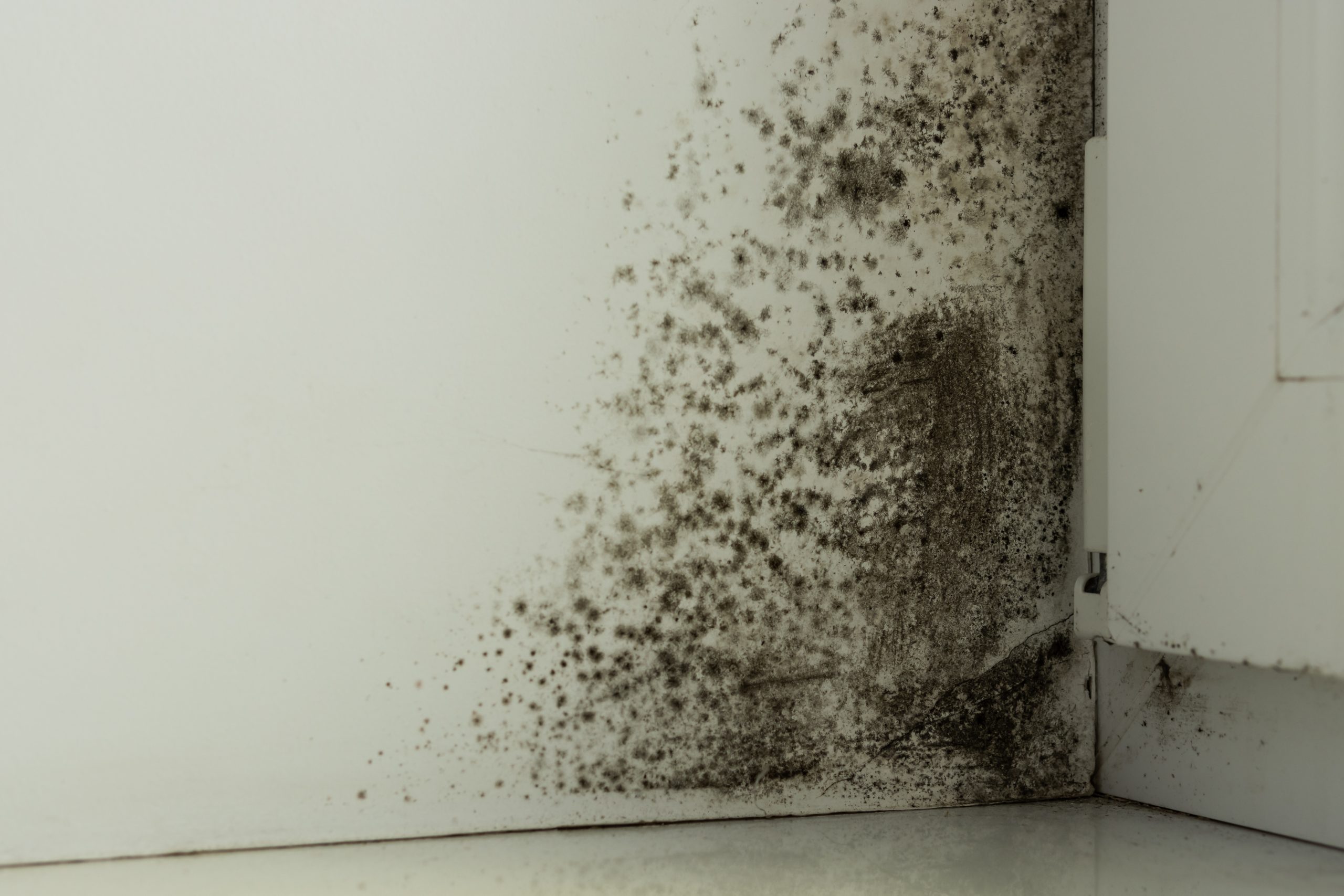 What is mold?
A type of fungi, mold spores inhabit areas rich with moisture. These microscopic organisms thrive outdoors, feeding on dead leaves and enriching the soil. Mold spores are essential to the natural environment. But their ability to destroy organic materials makes them dangerous indoors.
Airborne mold spores can meander through the air and land inside homes. Just as they devour organic materials outdoors, the spores feed off of organic materials within a building. Mold grows on wood, ceiling tiles, carpets, food, drywall, wallpaper, and insulation.
Mold is attracted to damp indoor areas, such as carpeting under windows that have been left open during a rainstorm. Moisture is just one nutrient source for mold. The spores also require darkness and warmth in order to grow and multiply. Water damaged areas provide all three forms of nourishment.
Where does mold develop?
A water damaged home draws hungry mold spores looking for a consistent source of moisture. Water damage can occur after numerous events. Flooding after a hurricane or storm surge can damage coastal properties, causing not only water damage but mold issues, as well.
A leaky roof that is not repaired can trigger mold growth in the attic. A basement will develop a mold problem if it remains damp. Overflows in the bathroom sink or bathtub can lead to a mold infestation if left unaddressed. High humidity from dryer vents can also cause mold.
What factors accelerate mold growth?
Prolonged water exposure
The speed at which mold grows depends on multiple factors. Prolonged, unrepaired water exposure will increase the rapid progression of mold growth. On the other hand, homeowners who dry the home quickly after water damage can potentially save their home from extensive mold growth.
High level of warmth
Setting the thermostat high in order to maintain a warm indoor temperature can exacerbate a mold problem. Mold thrives in warm, humid conditions. After water damage, it is important to keep the indoor temps cool in an effort to slow down the mold growth.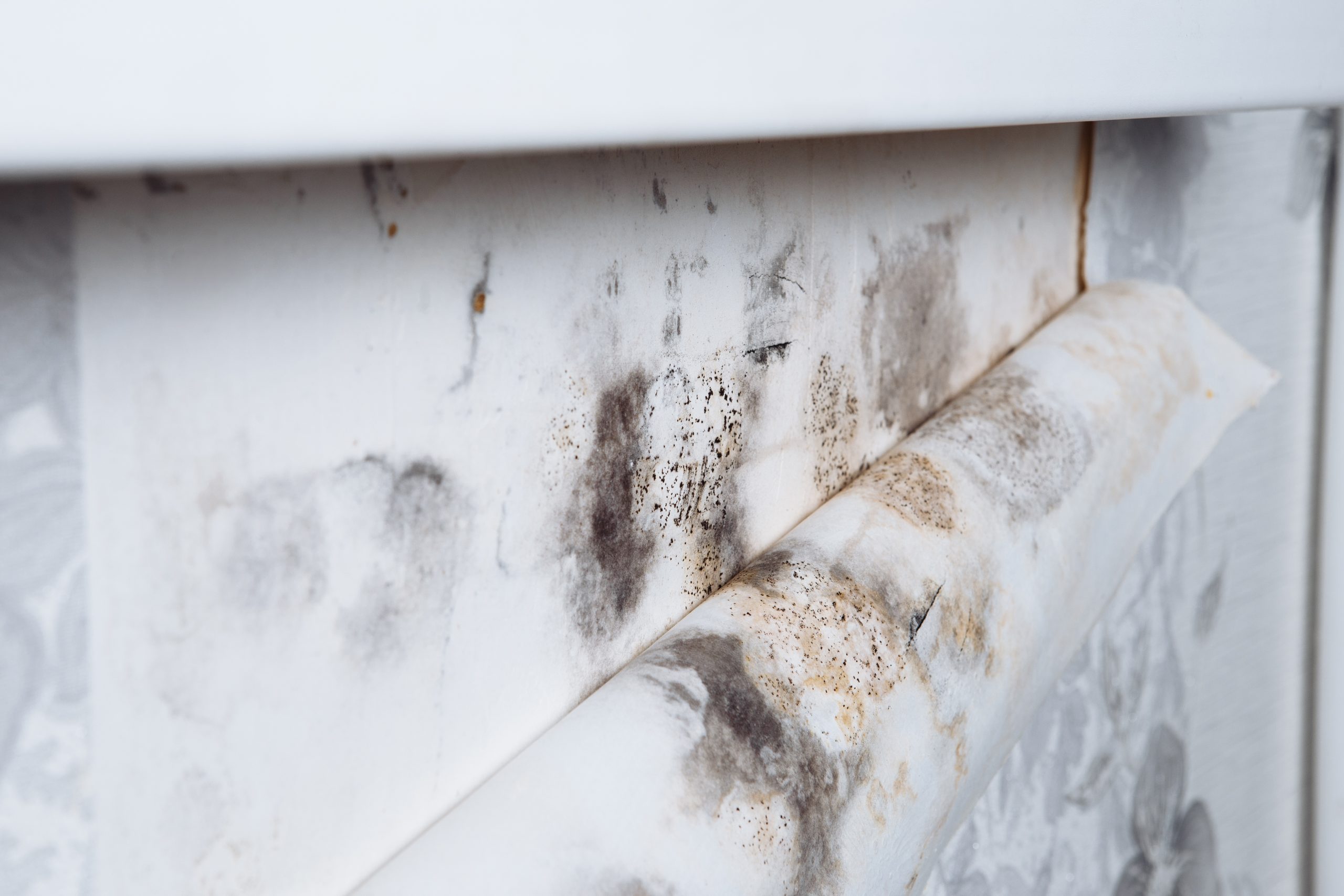 Poor ventilation
A lack of ventilation inside the home can worsen an existing mold problem. Water damage in combination with a lack of air circulation creates a humid and moist environment—the perfect habitat for mold spores. Increase the ventilation inside a water damaged home and minimize the mold risk.
Multiple organic surfaces
A typical home is likely furnished with a wide range of organic materials. Wallpaper, wall paint, and furnishings contain the organic materials necessary to sustain mold colonies. Investing in inorganic wall paint and water-resistant building materials lowers the chances of mold growth.
What are signs of mold?
Water damage that is left unrepaired, warm temperatures, poor air circulation, and a multitude of organic surfaces will invite a flurry of mold spores. Homeowners will know a mold problem has developed when any of the following signs of infestation appear.
Mold spores can be detected visually when they grow in conspicuous places. Black, white or brown splotches may appear on the walls or ceilings. However, mold can also grow in hidden areas, such as behind the walls where water damage has occurred or under wallpaper, for example.
Smelling the musty, earthy odors of mold can also reveal a mold infestation. The unpleasant smell of mold is often likened to dirty, wet socks. Mold may also be the problem when the home's occupants experience respiratory issues, allergies and worsened asthma symptoms after inhaling the spores.
How is mold repaired?
When any of the abovementioned signs of mold appear, it is critical to tackle the mold issue right away. Repairing the mold problem starts with fixing the moisture problem. Without a water source—mold's primary form of nourishment—the spores are unable to survive.
If the mold growth is restricted to a small area of less than 10 square feet, a DIY approach to resolve the mold issue is practical. On the other hand, a large infestation greater than 10 square feet requires the professional services of experienced mold remediation specialists.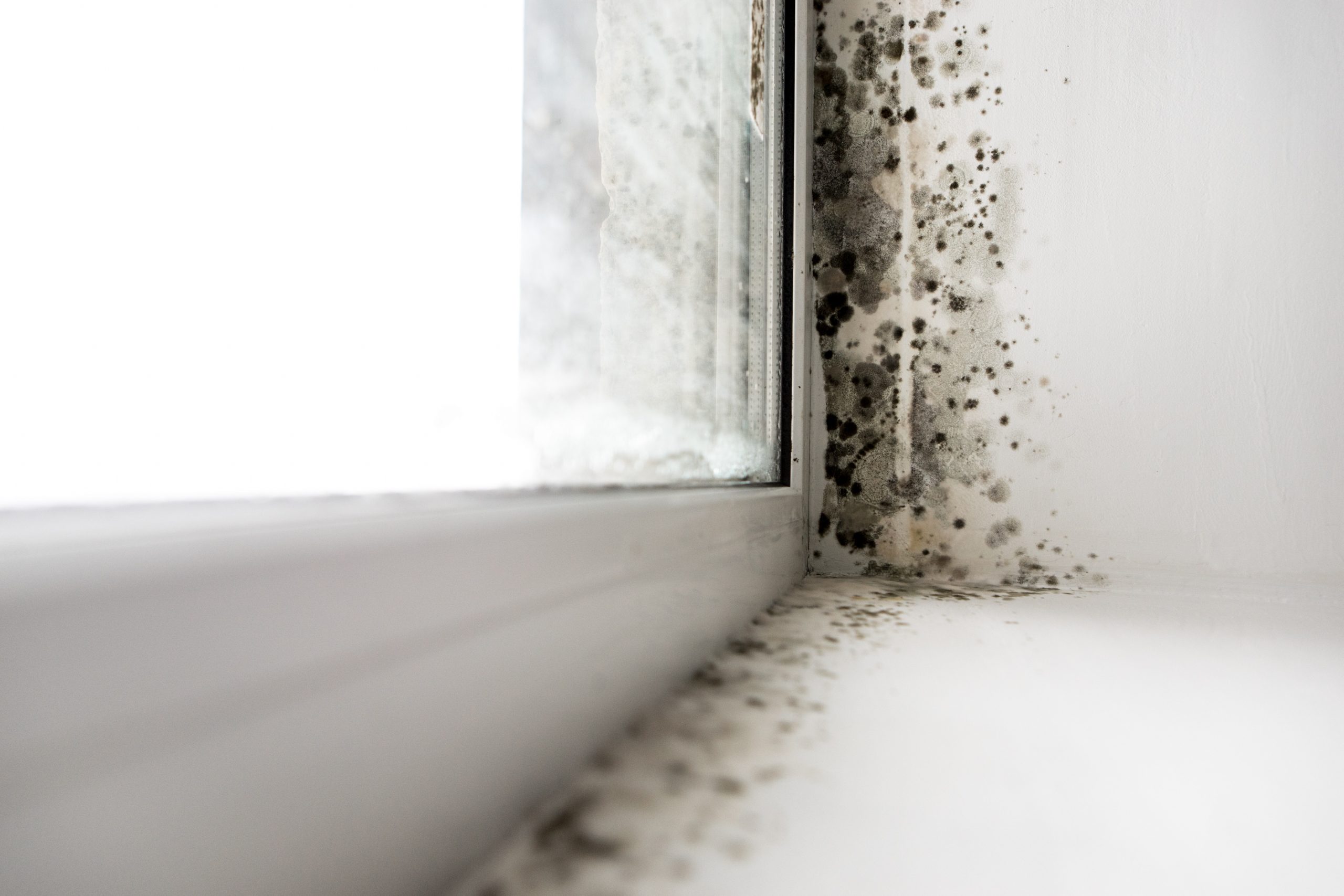 Fixing a mold problem should be done with extreme caution. Disturbing the mold spores during a hasty attempt at cleanup only distributes the spores, thereby contaminating other areas of the home. A mold remediation company, however, takes steps to carefully contain the affected areas first.
Preventing mold in the first place is ideal. Keep the home, its contents and its air ducts clean. Maintain the indoor humidity levels at under 40 percent. Reduce indoor moisture by running fans and dehumidifiers. Disinfect problem areas routinely using a commercial disinfectant.
After a water damage disaster, homeowners can reduce the chances of a mold infestation developing by contacting trusted water damage restoration professionals. They will mitigate the water damage, dry the property, and reduce the chances of a future mold problem.
IICRC-certified technicians are equipped with advanced industry tools and machinery to extract the water, thoroughly dry the home, and restore any damage. Deodorization is performed to return optimum air quality to the home. They also apply antimicrobials to prevent mold growth.
If mold growth has already occurred, homeowners can count on the professionals to repair the moisture source and remove the mold growth. Mold remediation techs isolate the moldy areas to prevent cross-contamination to other areas, then use powerful cleaners to remove the mold.
Whether your home has undergone water damage or mold damage, prompt professional attention is critical to preventing their spread. Mold damage appears 24 to 48 hours after water damage and will destroy possessions. Restoration specialists understand the urgency and arrive immediately.