How to Prepare for Hurricane José in Connecticut and Rhode Island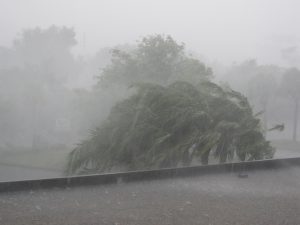 While the residents of Rhode Island and Connecticut are no strangers to the powerful winds and pounding rain of hurricanes, they are not a form of nature to be taken lightly. As the coast of New England prepares for the brutal Hurricane José that is expected to hit, it is essential to take proper measures in order to stay safe and limit as much damage as possible.
As tropical storm warnings have been issued for the majority of Connecticut and Rhode Island, they are expected to hit around 8 PM on Wednesday, September 19, 2017. While snow is not expected to occur during the storm, you can find some of the essential tips to take on how to prepare for a hurricane, such as Hurricane José, before it hits.
How to Prepare for a Hurricane:
Protect your property with sandbags. Sandbags are excellent for absorbing water and preventing it from seeping into your property's foundation.
Prepare for the power to go out. With severe rain and flooding, consider the possibility that the power may go out. Prepare yourself with batteries, flashlights, bottled water, candles, and other supplies that are enough to last a few days.
Store outdoor items. Hurricane José will bring winds strong enough to knock over trees and other large objects. To prevent them from damaging your property, store them in a shed or garage.
Board up windows. When large debris is blown around by ripping winds, glass windows are at risk for being shattered, causing severe property damage.
Store boats in a garage. If you keep a boat on a dock, take it out of the water and store it in a garage.
Stock up on food. While the weather conditions will make it dangerous for anyone to go outside, make sure your pantry, cabinets, and refrigerator are well stocked with water and food for a few days.
Keep emergency contacts. This includes family members, friends, hospitals, your insurance company, and your local disaster restoration provider.
Have an evacuation plan. If the time comes that you need to evacuate, make sure to have a plan, including a place to stay and a full tank of gas.
Review your insurance policy. While many residents have insurance policies that cover hurricane damage, some may limits as to how much damage is covered. Being prepared to cover the remaining repair costs is essential.
Secure important documents. This includes your family's birth certificate, mortgage papers, social security card, and important pet documents.
Unplug appliances and electronics. If water were to come into contact with exposed wires, you won't have to worry about injuries from electrical shocks.
Keep a first aid kit. For any injuries, stress, headaches, or other fatigue, this will be very useful, especially in the case of an emergency.
Move things off the floor. Keeping contents with porous surfaces off of the floor will prevent them from sustaining water damage if the property floods.
Wear sturdy clothing. Floodwaters can be dangerous when carrying sharp objects, chemicals, biohazards, pathogens, and insects.
Keep cash on hand. Banks and ATMs may not be open for days after the hurricane has passed.
Hurricane Cleanup
While there are many steps to take to prepare and limit the damage caused by a hurricane, they cannot be avoided altogether; therefore, contacting a professional restoration company when your property has been devastated by Hurricane José is crucial.
Known as the most trusted disaster restoration provider in Rhode Island and Connecticut, ServiceMaster by Mason is available 24/7 to aid in the restoration of damaged properties after Hurricane José. With commercial equipment and products, their technicians are trained to handle emergency disaster situations with both urgency and professionalism as they prepare to take on large projects after the storm. Do not hesitate to call if your commercial or residential property sustains significant damage after Hurricane José.