How to Detect and Prevent Carbon Monoxide Leaks
Carbon Monoxide is an odorless, colorless, poisonous gas. Many common household appliances, such as gas stoves and hot water heaters, generate carbon monoxide when they burn natural gas. Normally, it is vented outside where it can dissipate harmlessly into the atmosphere. However, if it is not properly vented, carbon monoxide leaks can cause serious illness and death.
Choosing an Effective Carbon Monoxide Detector
A carbon monoxide detector is the only reliable way to tell if you have a carbon monoxide leak in your home. When shopping for a carbon monoxide detector, don't choose one based on price alone. Purchase a detector that meets Underwriter's Laboratories (UL) Standard 2034. This ensures that the detector you purchase has met or exceeded independent testing standards.
Check the manufacturing date on the package. Carbon Monoxide detectors lose their sensitivity over time, so an older model may not be as effective as a newer one.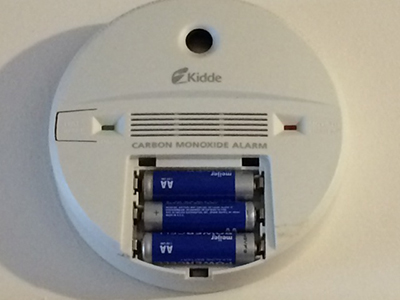 Include Carbon Monoxide Detectors in Your Home Maintenance Plan
Like smoke detectors, carbon monoxide detectors require regular testing and maintenance. Test your carbon monoxide detector weekly, and vacuum it to remove dust monthly. Replace the batteries according to the manufacturer's recommendations.
Most carbon monoxide detectors have a useful life of five years, so plan on replacing them every 4-5 years.
Preventing Carbon Monoxide Leaks
Common sense and regular maintenance will prevent most carbon monoxide leaks in your home. Follow these tips:
Always call a professional to repair any appliance that burns fuel, including gas stoves or hot water heaters.
Never leave your car running inside an attached garage, even if the garage door is open. Carbon monoxide can leak into your home through the ventilation system.
Always be sure the flue is open when you use your fireplace.
Never use camp stoves, barbecue grills, or other cooking devices intended for outdoor use inside your home.
What to Do if You Suspect a Carbon Monoxide Leak
If your carbon monoxide detector sounds an alarm, evacuate your home immediately. Get your family and pets out of the house and into fresh air, even if you do not feel sick. Call 911, and do not re-enter your home until firefighters have assured you that it is safe to do so.