8 House Areas You Should Clean Before Guests Come Over
If you are expecting guests and want to make a positive impression, follow these tips on how to clean eight important house areas.
Entryway
When you're inviting guests over, you should remember the places they are first going to interact with upon entering your home. These are the places that will create the first impression. Therefore, you should be attentive enough to take care of these particular areas.
Aside from the outdoor part of your home, you should also pay attention to your entryway. You want to make sure that the entrance is bright and welcoming, as well as clean and organized.
Providing a shoe rack, a rug, and a bench offers a space in the entryway where guests can leave their footwear.
Sofa
The living room is probably the place where you're going to interact with your guests the most, which is why you should also take the time to clean that area. If there is any specific spot or piece of furniture that you should focus on, it should be the sofa.
The sofa is probably something that you don't thoroughly clean very often, so before your guests come, this might be the best time to clean it. If you have pets, it will be a good idea to hand vacuum all over the sofa or use a lint roller to clean up the couch. Don't forget to fluff the pillows and tidy things up too.
Photo by Sidekix Media on Unsplash
All Floors
Before your guests arrive, it would be a worthwhile activity to make sure that your floors are clear of any clutter and are sparkling clean.
Taking the time to mop, especially high-traffic areas around the house, will make your home seem brand-spanking new. Ensuring that your floors are sparkling and shiny isn't the only thing you should think about when fixing them up for guests.
You should also make sure to get rid of clutter and create more space for people to walk around your home.
Rugs and Carpets
Pets can help brighten any home, but they're also notorious for making homes messier and dirtier in specific ways. That's why, if you're going to have guests over, you have to pay special attention to certain parts of the home, like your rugs & carpets.
Rugs and carpets are often the victims of pets, but that's not the only thing. They also absorb many odors quickly, and their colors can fade from the dirt over time if you haven't replaced or cleaned them in a while.
If you're having guests over, make sure that you vacuum your carpets and rugs as well as thoroughly clean them and wash away the dirt.
Kitchen Sink and Countertop
There's nothing better to bond over with your guests than good food and great conversation along with it.
With that said, while you're cooking, your guests might want to stay around and keep you company while you prepare the food. That's why it would be of interest to you to keep the countertops as clean as possible.
You should also ensure that your kitchen sink is clean and free of any dirty dishes. Otherwise, it will attract pests and vermis, and it will not make a good impression on your guests.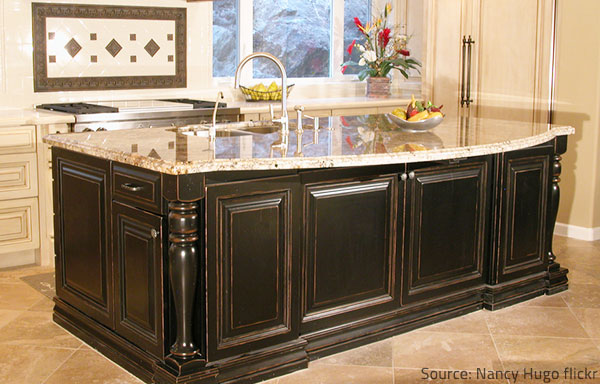 Kitchen Appliances
While you're in the kitchen, you might as well take the time to clean your kitchen appliances. If your guests also plan to cook while they are there, it's going to be especially important that you clean your kitchen appliances.
You don't have to thoroughly clean your major kitchen appliances if they're not there to help you prep the food. But have a clean coffee maker, at the very least.
After all, we tend to offer coffee to our guests. And we do not want our coffee coming from a dingy coffee maker, do we?
Guest Bathroom
If you have guests that will stay through the night, you should make sure that you clean the guest bathrooms, especially if they are not in use very often. A clean bathroom will be very inviting for your guests and leave a different impression on your guests about maintaining your home.
Trash Can
There are some things that you can get away with not paying much attention to when making a welcoming place for your guests. At Cleaning Exec Home Cleaning Services NYC, we emphasize the importance of a clean trash bin.
We mentioned before the need to clean the kitchen sink and countertop, and the reason you need to clean the trash can is similar to that. That's because food waste can be in the trash can, and it may attract all sorts of pests.
Aside from that, when your guests come over, you want them to feel like the space you provide them is their sanctuary, even temporarily. The presence of a full trash can is going to break that illusion quickly.
---
The cleaning tips listed in this article enable you to be efficient in cleaning your home. That's because these are the areas that your guests are likely to notice first. And when you are efficient in cleaning your house, you do not have to feel like you are pressed for time to make a good impression.
If you don't have time to clean yourself, call ServiceMaster DAK for professional house cleaning services.