Easy Projects to Cut Energy Expenditures in Your Home – Home Maintenance Tips
Utility bills might seem like one of life's unavoidable problems, but there are things you can do to cut energy expenditures in your home, lowering your monthly power bill. Use these 5 home maintenance tips to make your home more energy efficient:
Install a Home Energy Monitor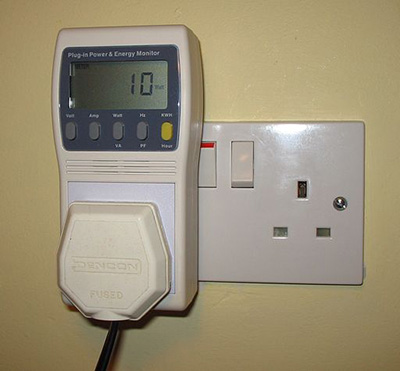 A home energy monitor plugs into your home's primary power line and reports on usage levels. Some models can even tell you which appliances and devices use the most energy at various times. This information is invaluable in helping you make smart energy decisions.
Check with your power company, local library, or local government for a free or low-cost home energy monitor. Many areas have programs to distribute these devices, to encourage energy conservation.
Use Energy-Efficient Lighting
Compact florescent lighting, or CFL, bulbs use about 1/4 of the electricity of standard incandescent bulbs and last about 10 times as long. They cost a bit more than incandescent bulbs, although the price for CFL bulbs is getting lower.
Light-emitting diode, or LED, bulbs use even less energy than CFLs and last just as long. They also do not get hot, so they are ideal for lamps in homes with children and pets.
Use a Power Strip for Appliances and Electronics
Electronic devices and most appliances draw a small amount of electricity even when they are not in use. A power strip with a surge protector will cut off this background energy usage and protect your electronics from power surges.
Program Your Thermostat
If you are out of your home for most of the day, there is no reason to heat or cool the house as much as you would if you were there. Program your thermostat to automatically adjust the heating or air conditioning depending on your schedule. For example, in the winter you might lower the temperature to 65 degrees Fahrenheit at 10pm when you go to bed, raise it to 68 at 6am before you wake up, then lower it again between 9am and 6pm while you are at work.
Update Older Windows
If you are having home restoration work done, consider replacing older windows with energy-efficient ones. Newer energy-efficient windows block drafts and help insulate your home. This means that your heater and air conditioner have less work to do to keep your home at a comfortable temperature.