Grieving the Loss of a Loved One to Homicide
The murder rate in the U.S. has been slowly declining over the past twenty years.  Yet, homicides still occur each day and deeply affect the friends and families of the victims.  Losing a loved one to homicide is not the same as losing a loved one to another cause of death.  Homicides often happen with no warning and the circumstances of the murder can be disturbing and difficult to accept.  Those dealing with the loss of a loved one to homicide experience a longer grieving process because of these circumstances.
Grieving Process Might Be Intense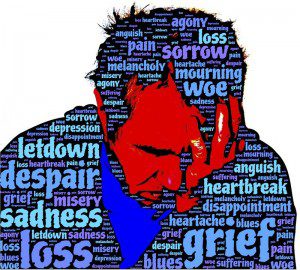 Everyone who experiences death copes with it in a different way, making the grieving process unique to each individual.  When the death is caused by a homicide, those grieving may experience an extended and more intense period of grief.  Coping with death is a common experience but coping with death due to a homicide is not, especially if you witnessed the action or the scene.  You must remember that throughout the grieving process, you will experience more intense feelings than others who have lost loved ones from different causes of death.
Emotional Isolation
You may discover during your grieving period that others who have experienced death cannot fully understand the feelings of grieving a loss to homicide.  As a result, you may experience a sense of isolation as you work through your grief and have a difficult time finding someone who you can fully relate to.  This makes it very important to consider grief counseling.
Attend Grief Counseling
Grief counseling and support groups are always available to help those who are coping the loss of a loved one.  There are even specific groups for people who have lost loved ones to homicide so you can talk and listen to others who have experienced similar feelings.  You may also interact with people who have moved on with their lives which can be encouraging.
Cooperate with Law Enforcement
It is natural to wonder who would commit such an act and why after experiencing a loss from a homicide.  As the law enforcement investigation progresses, try and develop a good relationship with the investigating officers.  You may find comfort in your progress and you may even know something that can help them solve the case.
Call a Professional for Crime Scene Cleanup
The grief you experience from losing a loved one to homicide may be intensified if it occurred on your property.  The scene of a homicide is often disturbing and very dangerous, and the responsibility of cleaning the scene falls on the property owner.  Make sure you call a licensed and trained professional for death cleanup services.  These professionals will safely remove all biohazard materials including blood and other bodily fluids as well as fully disinfect the scene to restore it to its previous condition.  Removing all physical evidence of the tragedy is a very important step towards recovery.
If you have experienced the death of a loved one from homicide, please consider the information presented here to help you through the grieving process.