Four Great Interior Styles for Your Home
The interior style of everyone's home must suit both its owner's character and personal taste and the location and overall characteristics of the dwelling itself. Of course, there are some universal rules in the furnishing and decoration, which can give you some great ideas what to do with your house or apartment. Here are four great interior styles that you can follow when buying a new home or renovating the old one.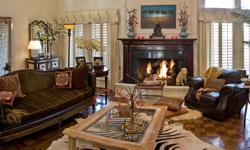 1. Eclectic style
The so-called eclectic style is on top of the list of fashion trends both in clothing and interior design. The main rule here is "improvisation" combining the best from the past and the present. The interior itself is made on the basis of contrast between old and new, colour diversity and monochromacy. There are plenty of details, because every item is supposed to bring some kind of a message and if pay some attention you will see that there are also a lot of bright accents, for example with some bright colours such as red or neon.
There is not a solid rule when it comes to eclectic style. Your dining room, for example, may include five different styles or you can see a modern sofa and an antique coffee table comfortably located in the living room. The only thing you should watch for is combining all pieces of furniture properly in order to avoid any shows of bad taste. This style is suitable for individualists and people with unconventional thinking.
2. Industrial style
Many people find industrial style repulsive because of its rough characteristics. On one hand, the place looks totally inelegant. Often there are brick walls and you can even see some of the passing pipes and cables. The place itself may have a certain resemblance with a large factory hall.
On the other hand, there are some advantages of the industrial style. It may be a lot cheaper than other styles because you don't need any special tools in order to get the "industrial" effect, and the rough look can be improved with a few pop-art paintings and more imagination. This style is suitable for people who stick to realism.
3. Coastal style
The coastal style is ideal for those of you who have a seaside villa. The basis of this style is light and view, and this implies bigger windows including a large terrace that will give you the opportunity to enjoy the cool sea breeze and the whole atmosphere of the sea coast.
Natural materials and classic shapes are essential when it comes to the coastal style. The main colours used are blue, beige and white but you can add some accents in the interior using some coral or turquoise. The pieces of furniture are mostly made of wood or rattan. In addition, you can add some "marine" items and objects that are associated with sea, such as ropes, shells, maps, anchors, compasses, etc.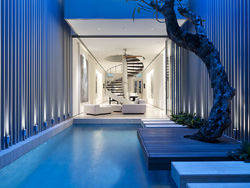 4. Minimalistic style
When it comes to minimalism, the main rule is "stick to simplicity". The interior consists of classic shapes and geometry figures. The place is preferred to be spacious, well-lit, and with high ceilings. The main colours used are white, beige, grey and black.
There are used abstract and unusual pictures, statuettes and figurines and the furniture is scattered around the rooms in order to make the place look bigger. The minimalistic style is often chosen by ambitious people, whose carrier is often in the field of banking, real estates and economics.
Author Bio: July Minor' big love is home improvement and her family. She works for a company which workers are professionals in cleaning. She loves to have her family around her.