Preventing House Fires with Dryer Vent Cleanings
As there are many potential risks for a house or building fire to occur, many individuals do not stop to think about the dryer vent as a possible factor. But in addition to saving money on energy bills each month, frequent dryer vent cleanings will effectively prevent the risk of a house fire. With an average of 15,000 house fires caused by dryer vents, there is not much attention focused on the severity of this problem. But here you can learn about the importance of a dryer vent inspection and annual cleanings in order to keep your family and property safe from a house fire.
Vent Safety
The first step towards preventing a house fire is to have your dryer vent frequently inspected by a professional. When these inspections are done on a regular basis, you are ensured that you are saving the most money on your energy bill with a clean dryer vent.
Here is a list of recommended dryer vent cleaning companies:
Better Dryer Vent Cleaning
Dryer Vent Wizard
K&M Steam Cleaning
With a clean dryer vent, you can also reduce the risk for the following:
Carbon monoxide entering the home
Trapped moisture within the wall, opening the risk for mold
Having to run the dryer two times to effectively dry your clothes
With a clean dryer vent, heat will not be trapped within the vent as the dryer will not need to work harder than what is required. Finally, you can be sure your clothes are dried on time and be sure that there is no risk of fire within the vents.
What Happens During Dryer Vent Inspections
As soon as a professional dryer vent technician arrives, he/she will examine a number of items in order to ensure that all areas of the vent are clean and working properly. The inspection includes the following:
Ensure that the dryer vent is not connected to any other vents, such as the air duct system. They will also ensure that the hot air is released outside and not into the chimney, attic, or crawlspace.
Ensure that the aluminum hose is in good condition and meets the appropriate standards. Any white hoses will definitely need replacing; they have been outlawed because of their lack of UL Listing. Just be sure that the replacement hose is short, not crushed, or contains kinks. Finally, the outside vent flap should remain open while the dryer is running.
Use a brush along the vent to blow away any lint and/or debris contained within the vent.
Keep out rodents and insects by ensuring the gravity flapper is working properly.
Detrimental Effects of Dryer Vent Fires
Each year, dryer vent fires have accounted for $35 million in property loss, according to the United States fire departments. This is not to mention the 5 deaths and 100 injuries that have occurred as well.  In order to safely prevent the risk of this happening in your home, be sure to have the dryer vents inspected and cleaned annually.
Fire Restoration from a Dryer Vent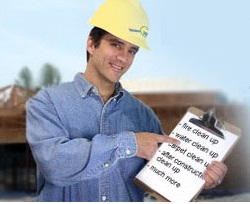 While it is essential to have the dryer vents properly cleaned at least once per year, sometimes this is not enough. Dryer vents fires do happen for a variety of reasons. But in the case of a fire in the home, be sure to call a fire damage restoration company as soon as possible. The technicians of ServiceMaster Restoration by Century undergo frequent training in order to remain updated on the latest restoration methods and equipment available. Finally, you can be assured that your family and property are safe by calling fire damage repair services.