Father's Day Dinner Ideas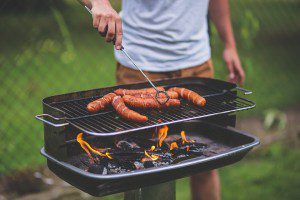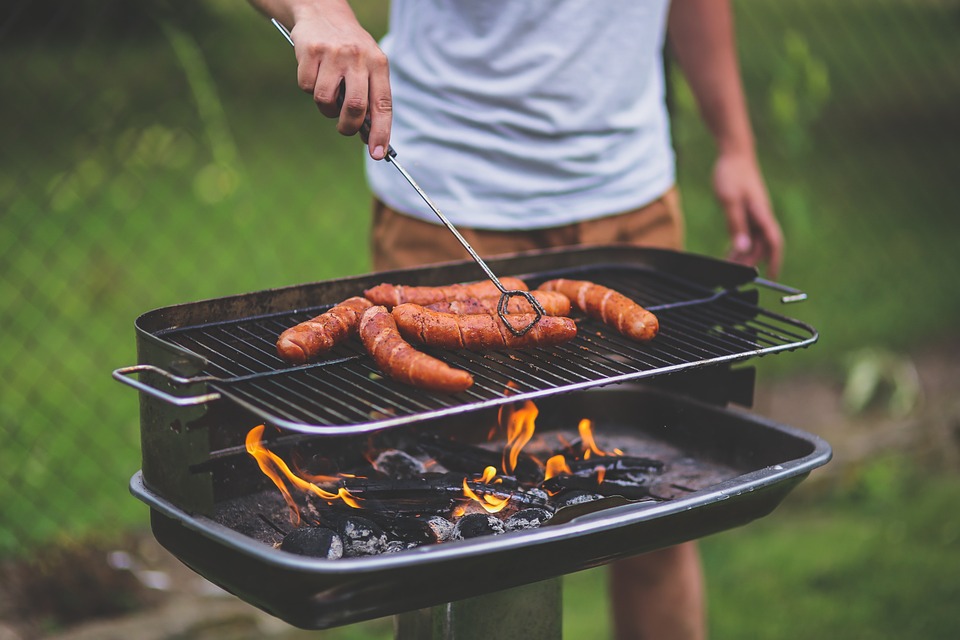 While many families surprise fathers with gifts, others believe that a full stomach and the company of loved ones is the best present any father could have. If you are planning to have a special family dinner for Father's Day, here are some ideas you may want to consider. Whether Dad enjoys a hearty steak or prefers vegan, there are a number of meals that can be made that will make his day on Father's Day. Just be sure to keep in mind summer BBQ safety when having a cookout as there are many fire hazards associated with grilling this time of year. But when doing your shopping, keep in mind the following ideas:
Dinner and Cookout Appetizers
While these may not necessarily need to be grilled, these easy-to-make dishes can be prepared in under 15 minutes, creating the perfect foods to munch on while the entrees are cooking!
Chips and Salsa. Easily prepared and hard to resist, this appetizer will usually go fast with large families! Be sure to keep extra ingredients to refill if needed.
Fruit Tray. Now that winter is over, more fruit will be ripe and on sale to be the perfect addition to the appetizer table. If Dad likes yogurt, the vanilla flavor will taste great with mixed berries. Although you may want to consider keeping this dish inside as it is a favorite for many insects!
Tomato and Basil Bruschetta. As long as Dad is ok with tomatoes, he will love them served on a toasted bread with herbs. Tomatoes are also in season this time of year so they should perfectly ripe when picking them up from the store.
Father's Day Dinner Entrees
Cheeseburgers. This is a Father's Day classic that doesn't take much time or ingredients to cook. You may even want to consider adding bacon or chili sauce for more flavor. Or if Dad doesn't eat meat, vegan burgers are always an option. Combined with potato salad, French fries, or a traditional salad, this meal will allow less time cooking and more time spent with the family.
BBQ Pork Chops. While some families have no problem with plain pork chops, there are many sauces and seasonings that can be added to this protein; some people even like to dip them in applesauce. But when combined with coleslaw, you will have a perfect Father's Day meal.
Steak and Fries. When it comes to choosing steaks, the sky is the limit! Whether you prefer small sirloins or large porterhouses, there are numerous types that will offer a variety of flavors. They can also be served with french fries, salad, or baked potatoes.
BBQ Chicken and Corn. If you choose to go in this direction, consider picking up different kinds, such as drumsticks, chicken breasts, thighs, etc. Depending on the size of your family, it is good to include some variety. Combine it with some mixed vegetables and dinner is served!
Grilled Stuffed Jalapeños. Providing a unique vegan alternative, this entrée will spice things up, containing a delicious combination of cheddar cheese, cream cheese, chives, tomatoes, and any other toppings Dad desires.
Baby Back Ribs. Known as an all-American favorite, baby back ribs serve as a perfect meal for Dad and the family. Also make sure to pick up a quality barbecue sauce as it should taste just as good as the ribs themselves. It is best served with coleslaw, salad, and or even french fries.
Shish Kabobs. The neat thing about this entrée is that you can customize them according to each preference. Whether Dad wants steak, chicken, pork, or wants to keep it vegan, the decision is up to him! Just make sure to pick up a variety of different foods to accommodate all guests during the cookout.
Practicing Safety During Father's Day Dinner and Cookout
When it comes to a cookout, especially on Father's Day, there are numerous options available that Dad will surely enjoy on his big day. However, while it will take some time to plan for these delicious entrees, it is even more important to be safe when using the grill. As there are numerous property fires throughout the United States, thousands have been caused by outdoor grilling. If at any time you experience a severe property fire, do not hesitate to call 911 and the fire department if any injuries have occurred and extinguish the flames. But you must also call fire damage restoration services immediately to secure the affected area and return it to its original condition. ServiceMaster is available 24/7 to arrive right away to restore damage to properties. Using advanced products and equipment, their fire cleanup technicians will remove all soot and smoke from all types of building structure. It is best to always have their information on your contacts list so you are prepared if the unexpected does occur, even on Father's Day.