Commercial Kitchen Gas Safety Tips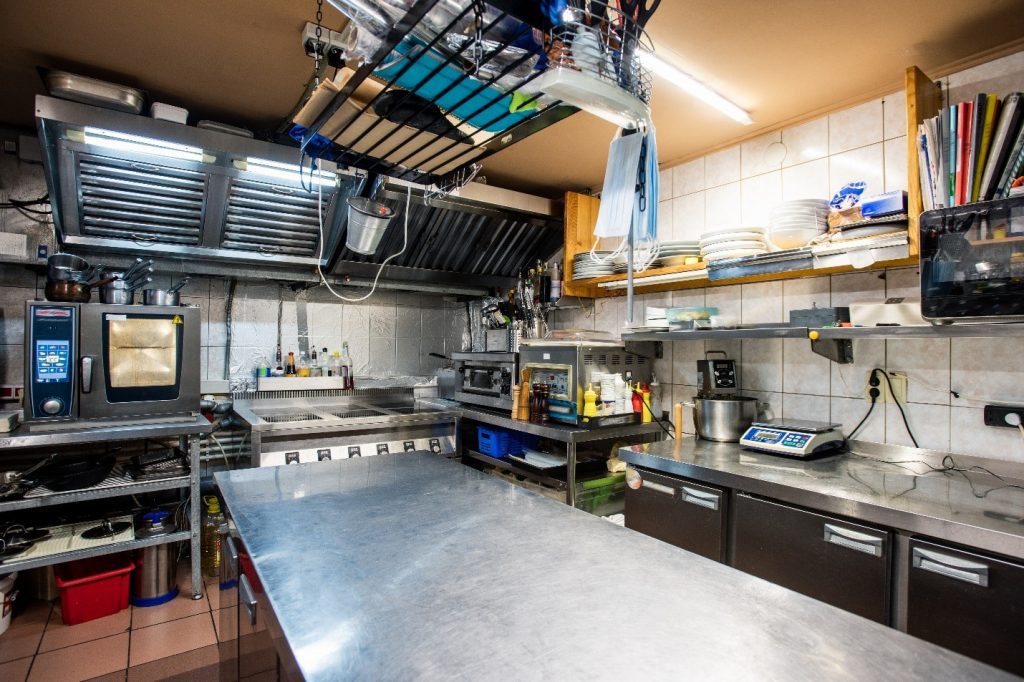 Did you know that commercial kitchens compared to domestic kitchens are more hazardous and therefore require a lot of safety measures and tips? If you are someone who owns a restaurant or is in charge of food preparation in a hotel, then this article is just for you!
Getting insurance might help you sleep at night in terms of financial security but know that commercial kitchen insurance policies are extremely expensive, and don't forget that even a tiny accident might end up costing someone's life!
So, while you can get some insurance and some other safety certifications for your commercial kitchen, what other things can you do to ensure gas safety in your kitchen?
We have compiled a list for you that will help you ensure that your commercial kitchen is safe by all means. And do not underestimate the power of having safety protocols in place as they might save you and your kitchen staff from a lot of injuries and accidents.
Tips for Commercial Kitchen Gas Safety
There are a lot of standards in place to ensure safety in commercial kitchens. Your kitchen appliances have to be installed keeping the gas units in mind, and therefore are to be fitted and operated by competent people.
The key here also is to regularly service your gas kitchen appliances. This would help prevent any fire and keep the production of carbon monoxide in check.
Each country has laws related to the use of gas in commercial kitchens. Therefore, it is important to check if your commercial kitchen adheres to all the applicable safety rules and laws.
Below we have mentioned a few safety tips for your commercial kitchen.
1.    Get a Gas Safe Registered Engineer to Install Your Products
Whether you are operating a commercial kitchen for a school cafeteria or a college café, gas safety is a critical part, nonetheless. All your gas kitchen appliances should be installed by a certified professional that is usually provided by the gas companies.
You also have to ensure that all your kitchen is CP42 Gas Safety certified. Gas Safety Certificate cost is minimal, and it is something that is not going to break your bank account so you can easily get one. What is more, gas certification is mandatory by the law, so you should get one before you start a business.
2.    Use Only Commercial Kitchen Equipment
Do not make the mistake of using domestic kitchen appliances for commercial uses. This is the biggest mistake that a lot of people end up doing to save them from buying expensive commercial kitchen equipment. But what happens is, you might save a bit on kitchen appliances today but pay a heftier price when accidents happen, or your appliances start malfunctioning.
For example, you cannot expect a domestic kitchen appliance to meet the requirements and needs of a commercial kitchen appliance. A café or restaurant would need to bake 10 chicken pie's at once and therefore would require an appliance that can cater to that need.
If you use a domestic kitchen appliance, you might end having your machine breakdown or just not give you the results you want. Which will end up costing you anyways.
Also keep in mind, even if you are getting commercial kitchen equipment, you will still need to check with the gas safety equipment guide of your country or state.
3.    Train yourself and your staff to Use Isolation Valve in your Kitchen Equipment.
There is an emergency isolation valve in commercial kitchen equipment that will cut the gas flow of your equipment if things start going south. So, you need to make sure first, that your equipment comes with an isolation valve and second, that your staff is trained how to work with it.
There is commercial kitchen equipment that uses Liquid Petroleum Gas. This equipment comes with a Flame Failure Device as well. In such devices, if FFD does not detect a flame, it will not allow for the gas to be released, saving you from any mishaps.
4.    Have a Carbon Monoxide Detector Installed in Your Kitchen
Having a carbon monoxide detector installed in the kitchen is a law and those who do not abide by it have to pay a penalty fee. What is the benefit of installing a detector? Let us tell you, it's not only the fire you see that can cause you harm. Sometimes there are a lot of harmful gases in the commercial kitchen that can cause you injuries.
A commercial carbon monoxide detector will help you detect higher levels of carbon monoxide in the air, these detectors are linked to the system which can then shut of the gas supply automatically.
5.    Keep Your Kitchen Clean
This goes without saying, that the kitchen needs to be clean at all times. Every country has a standard cleaning protocol that every commercial kitchen has to meet. If you do not meet the cleanliness standards, it is quite possible, that your kitchen would be sealed by the relevant authorities.
What do we mean by a clean kitchen? Let us tell you when you are operating a commercial kitchen, it can generate a lot of oil, grease, and fats on your stovetops or oven, etc. You must keep the equipment clean at all times or you might end up having your kitchen closed for an unhygienic environment.
If you have fried items on the menu, consider working with a used cooking oil recycling company to ensure your oil is delivered, handled, and disposed of in a clean and safe manner.
6.    Keep the Kitchen Ventilated
A commercial kitchen can become an oven in itself if you do not take care of the ventilation in the kitchen. Therefore, be prepared to install commercial ventilation units.
Furthermore, schedule deep cleanings of those units and ductworks. A kitchen that is not well ventilated can become quite hazardous for all the cooks and your staff as well.
7.    Keep your Equipment Updated and Check with the Engineers
You must get your equipment checked by Gas engineers at least once a year to make sure that everything is in the right place and your equipment is meeting all the legal requirements. You can check with Gas certified engineers to ensure all the safety protocols.
Author Bio:
Myrah Abrar is a computer science graduate with a passion for web development and digital marketing. She writes blog articles for Gas Safety Certs.