Avoid House Fires in the Spring and Summer Time
Now that spring is here, we can finally enjoy more of those outdoor activities, such as hiking, swimming, and other sports! However, like winter, there are a number of risks that are associated with house fires during this time of year. While you should not be too worried about these occurring on your property, you will want to be mindful that accidents can still happen during the spring and summer season. You can also refer to these general tips for preventing traditional fires within your home.
In order to significantly reduce your chances of a home fire, keep in mind these potential contributors:
Use Non-Combustible Mulch for Gardening. For those of you who like to garden or maintain a beautiful landscape, it is always worth it to pay for the non-combustible mulch. While it may cost you a few extra dollars now, it can save you hundreds and even thousands of dollars in repairs of restoring the damage caused by a property fire.
Outdoor Electrical Outlets. While it is necessary to have exterior outlets to use outside machinery and equipment, keep in mind not to overload the circuit; you will want to keep the watt usage at or below 1500. In addition, as the temperatures outside are warmer, especially in the southern states with deserts, you will want to monitor the condition of each appliance and outlet. If it is warm or too hot to touch, be sure to turn unplug them for at least 15 minutes between each use. This ensures that it will not become overheated or cause a property fire.
Fuel Containers. If you have any gas or paint cans that have a leak, be sure to throw them away immediately. If there is any gas or other flammable material on your yard, be sure to have it removed or cleaned right away, especially during hotter temperatures. Not only will you be preventing a property fire, but you will maintain a clean and healthy lawn.
Grilling. While you may be tired of using your fireplace, pulling out the grill to cook hamburgers and hotdogs sounds enticing. While nothing should stop you, just be careful when grilling on a wood deck. As sparks can fly or flames can shoot out when using too much fuel, always take proper precautions. Not only can this cause severe property damage, it can also cause serious injuries. In addition, be careful of flare-ups when grilling foods with high amounts of fat as well as waiting to throw out the charcoal until it is completely cool. As long as you keep these tips in mind, you can carry on with a fun and safe family outing.
Inspect the Fire Extinguisher. When was the last time you had inspected yours? If it was over six months ago, be sure that it is in working condition and everyone knows its location. Taking a few minutes now to make sure it works can save you weeks in repair time in the future. For more information, visit our blog on tips for inspecting your fire extinguisher. 
Fireworks. Did you know that these are actually illegal in the state of Colorado? While this does not stop most of their residents, many property owners are not aware of the dangerous risks associated with the flares. Every year, you may find them in your yard or even your roof. When you encounter this, be sure to advise everyone to keep them away from the house, especially during the 4th of July.
Candles and Tiki Torches. During the winter time, they were scented with vanilla and Christmas cookies. In the spring and summer time, they add to the exterior aesthetics. As they are commonly used on decks and porches, be careful of any falling ashes or sparks onto flammable surfaces, such as wood. You may even want to consider flameless candles.
Dryers. Many property owners are already aware of the hazards associated with dryers. As they are used repeatedly, lint can get caught within the vents, allowing the dryer to overheat and even cause a fire. The biggest issue in the spring and summer time, however, is that it may be used more often during this time of year. As you may be washing and drying more clothes as result of sweating more often or washing swim suits and towels, repeated use of the dry will cause more lint to build up and increase the risk of a fire. Just be sure to clean the vents frequently.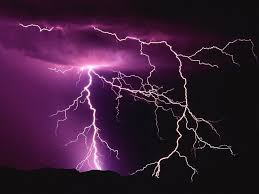 Lightning. As thunderstorms are no stranger during the springtime, especially to the Midwestern states, lightning is one of the most common causes of property fires. While it is impossible to completely prevent lightning from striking a chimney or roof of a home, be sure to always have the phone number of a fire damage restoration company on hand.
Fire Damage Restoration
While there are a number of steps that you can take to avoid a fire, there is an overwhelming amount of factors that can contribute to a house fire. Others may also be out of your control, such as lightning. ServiceMaster completely understands the severity of the situation. This is why they are available 24/7 to provide you and your family with some peace of mind during an emergency. Ultimately, the most important step to take when avoiding a property fire is to keep a fire damage restoration company's contact information on your contacts' list.