Business Renovations – Advantages of an Automatic Pass Through Window
Although it's not a tangible item, time is viewed as one of the most valuable things that people have. Knowing this, it's no wonder that efficiency is seen as an important factor in our everyday lives. From running errands to doing work, if people can save time throughout the day, then they will often take advantage of that opportunity. Businesses, in particular, value efficiency because of how it benefits the product, service, and customer.
One way that businesses and other commercial properties can increase their efficiency is to buy and install automatic pass through windows. But as with any product you're considering purchasing, you should look into its purpose, function, advantages, and value. No one wants to purchase something that isn't going to be worth having.
Continue reading to learn more about pass through windows, their automatic function, and the numerous advantages they present to businesses.
What is a Pass-Through Window?
Unlike standard windows, pass through windows are more than just a way to let light into your property and allow fresh air to come indoors. A pass-through window is a window that is placed into a wall to allow easy access from one room to another room or area. Additionally, an automatic pass through window has a sensor that allows the window to automatically open and close, which means there's no need to do the work yourself. You have likely seen automatic pass through windows at a fast food restaurant, because they are the windows used in the drive-thru lane.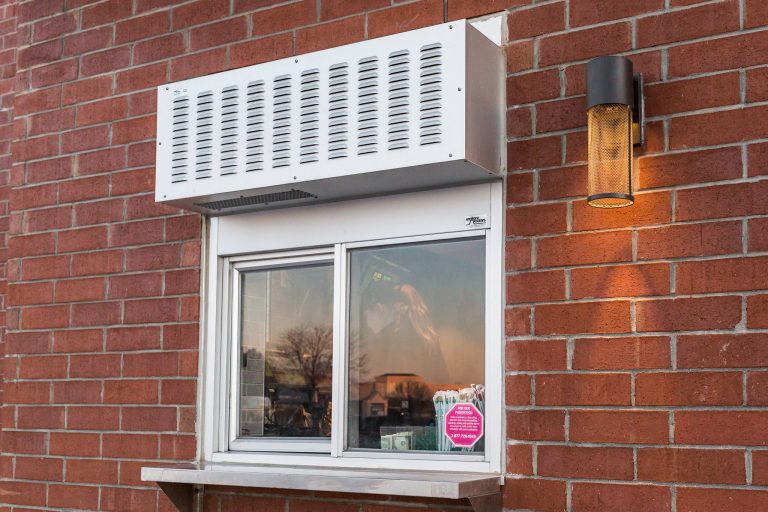 Originally, pass through windows were created to make it easier for servers, maids, and butlers to bring food to different rooms. Nowadays, in addition to fast food services, these windows are used in both residential and commercial settings. In homes, pass through windows can be used to provide easy access from the kitchen to an outdoor grill. In restaurants, pass through windows allow waiters and busboys to more easily bring dirty dishes back to the kitchen to be washed.
What are Advantages of an Automatic Pass Through Window?
Hands-Free Function and Employee Convenience
An obvious advantage of having an automatic pass through window in your business is its hands-free function. This allows your staff to handle other tasks and items without having to open the window themselves. In the long run, this will save a great deal of time and make the business more efficient. The more efficient your business is, the happier your customers will be, too. This is especially the case for drive-thru lanes at fast food restaurants, because no one likes long waiting times. But the automation will make the line of cars get through more quickly.
When an employee approaches the window, a sensor will pick up the movement and open up the window automatically. When the person goes away from the window, the sensor will pick this up and then automatically close the window.
With an automatic sensor, employees using an automatic pass through window can easily bring food and beverages to customers, take cash or cards for payments from customers, or work registers. They can have their hands full, and it won't be an issue, because the window will work on its own.
Product Safety and Quality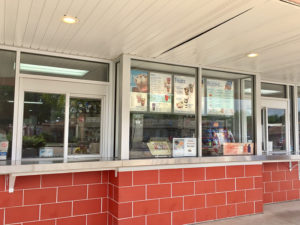 Because an automatic pass through window eliminates the need for manually opening and closing the window, there's a lesser risk for dropping, ruining, or harming the food. Employees who work with food don't need to worry about repeatedly washing their hands or changing gloves in between opening or closing the window and handling food.
The automation of the pass-through window also decreases the potential for bugs, car fumes, and other harmful elements from entering your commercial property and affecting food and/or other products your business offers. The window can close on its own, so there's less time for anything from the outside to go in.
Energy Efficiency
The automation of pass through windows not only makes your business more efficient, but it also improves your property's energy efficiency.
When a window is open in any property, it makes air conditioning and heating less effective for the building because the regulated air leaves while outside air enters. This can lead to an increase in heating and cooling costs for your business, but this is eliminated with automatic pass through windows.
Where Can I Get Pass Through Windows?
If you are interested in getting pass through windows for your commercial property, then contact Ready Access for high quality commercial pass through windows available for purchase. Whether you are looking for a single panel pass through window, a bi-parting pass through window, a pass through window with a service drawer, or a bump out pass through window, Ready Access can provide the commercial pass through windows that meet your business's needs.