8 Spring Maintenance Tips for Commercial Roofing
Investing in regular maintenance extends the lifespan of a commercial roof. Building managers who stay on top of repairs and ongoing upkeep understand that these tasks are essential to the lifespan of the roof—and not just an option. Here are eight spring maintenance tips for your commercial roof.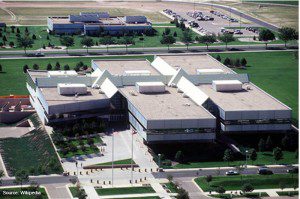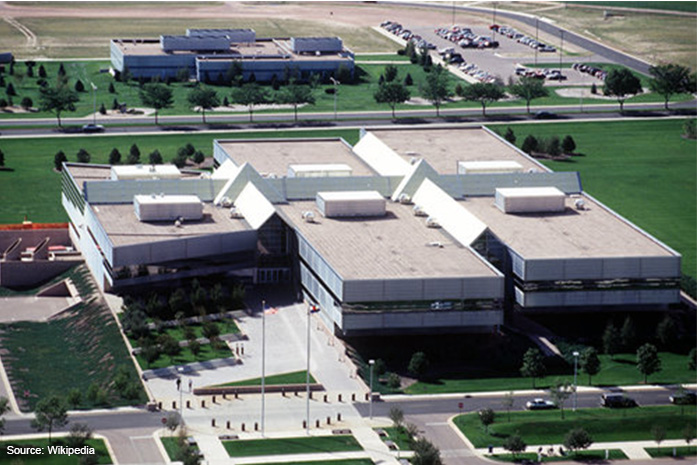 1. Schedule Inspections
Spring is one of two seasons during which commercial roofs should undergo inspections (autumn is the second time of year). A technician from the roofing company will evaluate the components of the roofing system and recommend any work needed to preserve the roof.
Damage to the flashing is noted. The rooftop's skylights are scrutinized for ruin. HVAC equipment curbs are examined for damage, as well. Perimeters, walls and penetrations get ample attention while the technician is on the roof. If ceiling stains develop, the technician will take notice.
The roofing technician will also look for signs of the following damage: Sealants and fasteners can be ruined. Soft spots, bubbling and punctures in the membrane can lead to issues. Mold can infest a rooftop. The technician will also look out for any security breaches during an inspection.
2. Clean Gutter Systems
A building manager should schedule regular springtime cleanings to maintain the commercial roof. A harsh winter tends to send leaves, tree limbs, moss and garbage into the gutters. Blockages in the gutters or drainage system can lead to overflows and structural damage.
Unless workers have access, hiring a roofing contractor to clean out the gutters each spring is ideal. A technician will safely access the roof with a ladder, remove all debris and clear out potential clogs. Additionally, any loose sections of the gutter are re-secured and screws are tightened.
In addition to cleaning the gutters, workers on the rooftop should be on the lookout for signs of damage. Rust, cracks and loose parts of the gutter warrant immediate attention. Swift repairs to the rooftop can significantly minimize the amount of damage sustained.
3. Wash the Rooftop Surface
Winters are rough on roofs, making springtime cleanings necessary to extend the life of the roof and improve aesthetics. A buildup of dirt on the rooftop can develop into a serious mold infestation. Prevent unwanted growth by using a commercial pressure washer and rooftop cleaning solutions to clean the surface.
4. Perform Inspection After Storms
Performing roof inspections after severe weather is recommended. A roofing system can be adversely affected by hail, high winds, torrential rainfalls and snow. Consequently, weather-related damage can occur. Inspecting the roof after disastrous weather conditions keeps building owners a step ahead.
5. Conduct a Moisture Survey
Perform a moisture survey to detect changes in a roof's materials when water is present. Infrared scans may be used to achieve this task. The scan measures the level of heat retention or loss via the insulation; wet insulation transmits heat differently than dry insulation.
Infrared moisture surveys provide evidence of what is happening under the roof membrane without having to damage the roofing system. The survey is typically done under conditions common in spring: the day was mostly sunny, a clear night, relatively little wind and a clean and dry roof surface.
Moisture surveys are recommended every five years. The advantage of conducting a moisture survey is that the process detects problems that may fail a visual inspection. With advanced technology, moisture surveys are cost-effective and require little time to perform. Proper planning saves time and money.
6. Trim Trees
Commercial buildings are sometimes surrounded by nearby trees. When vegetation grows too close to the rooftop, consider trimming them. Broken tree branches can serve as dangerous projectiles during a thunderstorm and can severely damage the roof or side of the building.
7. Repair Leaks
A harsh winter can cause major wear and tear to the commercial rooftop, leading to moisture leaks. An infiltration of water into the interior of a commercial property will cause costly inventory damage. If left unaddressed, leaks balloon into mammoth proportions and become expensive to repair.
While performing the annual rooftop spring cleaning, examine the roof for evidence of leaks. Surface materials should be inspected. The vents, downspouts, caulking, edges, membrane and any other areas susceptible to destruction by severe weather should undergo a thorough check.
Upon catching any rooftop leaks, immediate repairs should be scheduled. Addressing the roof leak promptly prevents the problem from getting worse and requiring more money to repair. A licensed roofing contractor can be hired to perform the repairs quickly and skillfully.
8. Replace Worn Shingles
A commercial rooftop requires repair when the shingles are warped, broken or curled. Worn shingles must be replaced. The temperate springtime weather makes performing a visual inspection possible. Look for signs of wear on the roof after extreme weather, as well.
Building managers are also advised to keep detailed records regarding all aspects of their commercial roof. Managing the roofing system is easier when managers are aware of the warranty expiration details, the roof's current condition and when work was last performed on the roof.
Work with Reliable Roofing for Commercial Roof Maintenance
Managing a commercial roof is also convenient when building managers know they can depend on a local roofing contractor.
Comprehensive roofing services include roof maintenance, roof repair, roof installation and roof replacement. A professional will also serve a wide range of large and small commercial properties, such as area schools and universities, warehouses and offices, hospitals, retail stores and restaurants.
When the spring season arrives, consult a professional for quality commercial roofing services. Their commercial roof maintenance services will help prevent major deterioration to your roof and extend its lifespan for years to come.