5 Ways to Insulate Your Windows for Winter
As outdoor temperatures dip, heating bills rise, and your windows may be the culprit. Cold drafts can seep through the glass to cause cold spots in your home. These 5 ways to insulate your windows for winter will help you keep your home warm during the coldest months of the year, and will help keep your heating bills manageable.
Block Drafts Around Window Edges
This simple, inexpensive home maintenance chore can make a big difference in the comfort of your home. If you can feel a breeze or a significant cold spot around the edges of your windows, they may need to be sealed. Your local hardware store carries rubber weather sealing kits you can use to block the drafts around your window edges.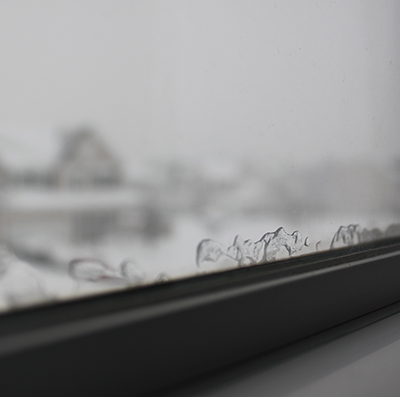 Insulate Window Glass
Glass is not very good at insulating on its own. Heat can escape from your home through your window glass. Covering the glass with a layer of plastic helps reduce heat loss.
Change Your Decor
Heavy, layered curtains are not just decorative, they can also help keep your home warm by adding layers of insulation in front of your windows. They also block out natural light, but when it is cold and grey outside you may prefer the warm glow of electric lights instead.
Keep Windows Dry
If your windows develop a layer of frost or ice on the inside, line the windowsill with a towel to catch dripping water. As the room warms up, the frost or ice will melt, leaving a puddle on the windowsill and window frame. Standing water, even in colder temperatures, can lead to mold damage.
Install Energy-Efficient Windows
If you have older, single-paned windows, consider replacing them with newer energy-efficient models. Your home will be more comfortable in winter, and your heating bills will be more manageable year-round. If you have had problems with your old windows accumulating frost or ice, be sure to ask your contractor about mold damage and removal. It will be easier to remove and repair mold damage when the window frames are already taken out than it will be to take care of the damage later.