4 Concrete Projects You Can Perform Without Needing A Professional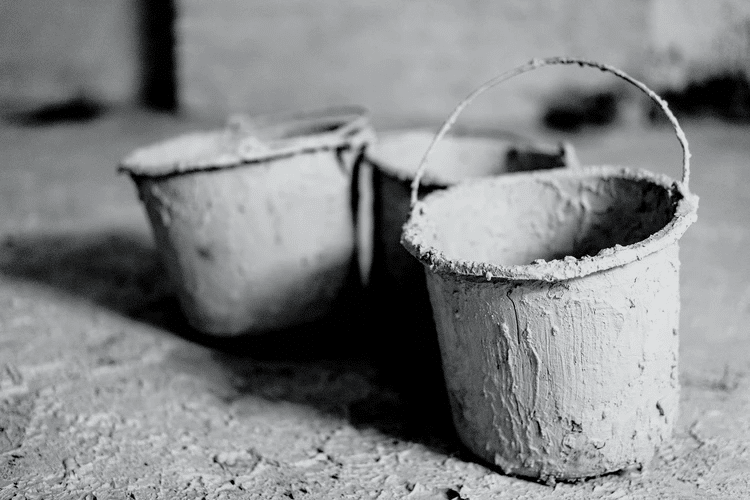 Are you looking for a fun concrete project but don't have the budget to hire a concrete contractor. Maybe you want to learn how to use concrete but are a little intimidated. Starting off with smaller, simple construction projects can make you feel more comfortable taking on more complex concrete jobs.
Think outside the box when brainstorming your next project. Concrete isn't just for driveways and patios anymore. It can give you the means to create some truly creative projects inside and out of your home.
Remember to always protect your work area when using concrete. Take the proper safety precautions and follow all directions. Make sure you enjoy yourself while creating something new and uniquely yours.
1. An Industrial Style Table
Tables of all sizes can be made out of concrete. It's the perfect material to fit into an industrial styled color scheme. Plus, you can create the exact size and shape that's ideal for your space.
Are you looking for the perfect side table? A circular concrete top can make an adorable option. This is an easy project if you're just starting to experiment with concrete.
Mix your concrete in a large five-gallon bucket per the package's instructions. You want to create a layer of concrete that is a few inches thick at the bottom of the bucket.  Add some wooden dowel legs dipped in a fun accent color and cut to the right length to the wet concrete. You may have to let the concrete firm up a little first so they will stay still.
Allow it to cure for a full day before removing it. Then, you can carefully remove the table from the bucket. Sand the edges of the concrete to ensure a smooth finish. Place it next to your couch to add a great DIY conversation piece and a pop of color to your room.
2. Unique Garden Stones
Concrete garden stones are a great way to add character to your landscaping. They are also an awesome concrete project that kids can get involved with. These unique stones also make perfect handmade gifts!
You first need to select a mold for your garden stone. You can use an old cake pan or similar container. You can also purchase a mold from a craft store or website.
Carefully mix your concrete in a bucket according to the directions on the package. Slowly fill the mold with wet concrete. As it slowly firms up you can add decorative rocks or glass pieces to the concrete for a splash of color.
When it starts to set, you can make impressions in the stone. Use leaves to create beautiful, natural shapes in the concrete. Using a stick, you can also write names and words on your stone. Kids can also gently press their handprint into the drying concrete for a personalized memento.
Allow the concrete to cure completely for a day or two. Gently pop the concrete from the mold and place it in your garden or flower beds to add a personal touch.
3. Stunning Countertops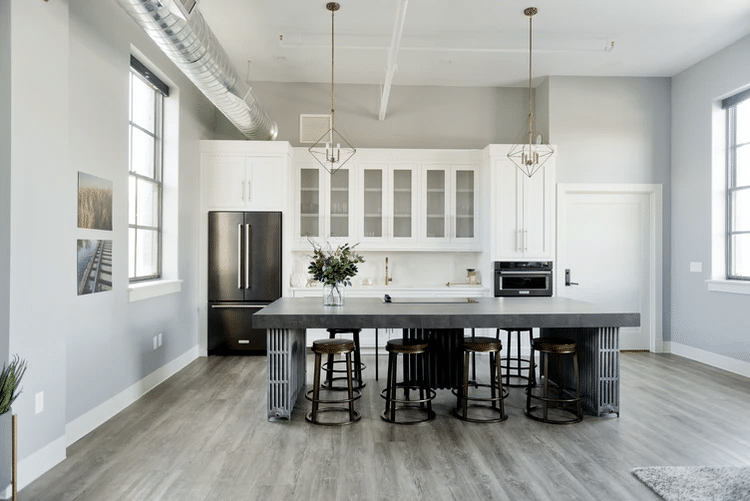 One of the most unique uses of concrete is creating beautiful countertops. This is a great way to update your kitchen and add a cool, industrial vibe.
The great thing is you don't even have to replace your existing laminate countertops. You can apply concrete right over them for an easy, low-cost kitchen upgrade!
First, you'll want to rough up your laminate surface to give the concrete a better surface to adhere to. Using a razor knife, carefully score the surface of the laminate creating cuts in different directions a few inches apart.
Then, mix your concrete in small batches to avoid it drying too quickly. Apply a thin layer of concrete to the entire countertop with a putty knife and allow it to dry completely. Then, sand it to a smooth finish.
Wipe away the dust and apply another very thin layer. Repeat this process until you have three or four layers of concrete built up. It's best to apply several thin layers with enough dry time in between for the most durable and smooth finish.
Once your last layer is dry, you can seal the countertops to avoid staining and increase durability. Follow the directions on the concrete sealer that you choose and allow it to dry between coats. This sealer will cure, and you'll be left with new concrete countertops with a smooth, beautiful finish.
4. A Cozy Fire Pit
Few things are better than sitting around the campfire on a cool evening with friends and family. Creating the perfect fire pit with concrete is an awesome way to add style and function to your backyard space. Plus, it's a great material to use to avoid fire damage.
First, you'll want to select a metal fire bowl to hold the logs and protect your surface. Place this in the area your fire pit will be. Then, using wood, build a frame around the circular bowl, then set the bowl aside. You'll then build a larger frame to go around that, creating a border that you will fill with concrete.
Adding rebar posts will help secure your concrete. Place them in the ground between the two frames so they are a few inches below the concrete fill line. Then, mix enough concrete to fill the area between the two frames.
Pour the concrete in between the two frames, filling nearly to the top. Use a concrete tamper on the top of the mixture to reduce the amount of air that might be stuck inside. Make sure the top of your concrete is as smooth as possible.
Wait for your concrete to dry for 24 to 48 hours. Then, carefully remove the frame from the outside of the concrete and sand it smooth. Fill the inside with gravel to support the fire bowl and place it back inside. You'll want to fill any gaps around the bowl with decorative stone to make it more stable and attractive. Then, enjoy your brand-new hangout with some s'mores.
Your Next Concrete Project
Concrete is an awesome building material with diverse uses. Its durability makes it a great choice for a wide range of projects. Plus, its matte finish and industrial look are right on-trend.
Whether you're taking on a small side table or a huge outdoor fire pit, concrete will allow you to create something amazing. The more you work with concrete, the more comfortable you will become. This comfort will give you the creativity to take on more concrete projects in the future.