[call]847-983-7400[/call]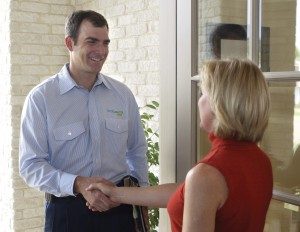 Read all of our testimonials below to hear more about what our clients say about ServiceMaster DAK Enterprises.
Water damage clean up from a sump pump failure – Performed by Oscar and the entire Crew
"Prompt, experienced, effective and customer friendly."
– J.S.
Barrington, IL
---
Water damage clean up from a pipe break – Performed by Hugo & Eduardo
"They were able to work with my odd schedule needs, they were timely, they communicated very well, they stuck to the task at hand and didn't waste time, they were polite, and explained things very clearly , patiently. They dried the carpets thoroughly! I did not have to worry. I appreciated their attention to detail."
– B.S
Palatine, IL
---
Water Damage Restoration – Performed by Carlos and Hugo
"The two gentlemen who did our restoration were what I liked best about your services. They worked hard, were efficient, came the same day and completed the job. They were polite and definitely knew what had to be done. Very professional. If all of your teams were as good as these two men, I would have no problem recommending your services."
– M.K.
Hoffman Estates, IL
---
Water Damage Restoration – Performed by Carlos and Hugo
"Very professional, efficient and caring crew."
– B.B.
Libertyville, IL
---
Water Damage Restoration – Performed by Carlos and Hugo
"Service Team's timeliness, professionalism and quality of work!!!"
– P.M.
Morton Grove, IL
---
Sewer Damage Clean Up – Performed by Oscar
"Very prompt and sympathetic. Oscar and his team have an uncommon devotion to customer satisfaction and quality of work that is not often seen in this day and age."
– C. Thomas
Chicago, IL
---
Carpet Cleaning – Performed by Oscar
"I had my carpet cleaned recently, and it is older, and in need of being replaced. Oscar did an excellent job cleaning it. He was professional, polite, and I was surprised how much better my carpet looked after he was finished cleaning. I highly recommend your company, and will definitely use Service Master again in the future."
– B.B.
Glenview, IL
---
Water Restoration – performed by Carlos
"We had frozen water pipe that burst in our finished basement. From the moment I called Lindsay on Monday morning, we were treated with promptness, courtesy and professionalism. Carlos and his men were at our home within one hour and explained how they would clean and dry everything, as well as how they would measure and keep track of damage and moisture. Bringing in extra men to move and dry around very heavy exercise equipment, they were very organized and neat, taking saturated ceiling, wallboard and carpeting pieces out in plastic bags.
Then they monitored the fans and dehumidifiers and meticulously recorded until everything measured perfectly dry by Thursday morning. The insurance adjuster was very impressed with the speed and excellent quality of work. Our health, safety and understanding were their priorities. I would not wish a home emergency on anyone – but if you find yourself in such a crisis, calling this company will be your best decision forward!"
– Ellen L.
---
Flood Damage Control – SM DAK Staff
"Dear Carlos and Crew,
I started crying this morning when I woke up and saw that the water had stopped. What a relief! I can't thank you guys enough for all of your hard work. I felt terrible that you weren't able to go home to your families after my job and were upstairs. I had peace of mind though, knowing that job would also be done right. I'm lucky that I was sent a crew that not only did their job, but also cared enough to figure out how to solve the problem. You guys are the best!
Sincerely, J. S."
– J.S.
---
Fire Damage Restoration
"I am writing this letter to acknowledge the excellent work Anthony Butera has been doing in my home after the fire. He has made calls for me when I needed questions answered. He is a very hard worker. He sets an agenda for the day and completes it. My home is always cleaned up when he quits for the day. And he is such a pleasant and polite person. ServiceMaster should be proud to have him on their team. I feel very comfortable having him work in my home. He also has an excellent repoire with your other ServiceMaster employees. Thank you for sending over a person like Anthony. He has turned this nightmare into a positive light for me and my family with his concerns and willingness to get me information when I need it and restoring my house. It has NEVER been this clean."
– P.P.
Lake Forest, IL
---
ServiceMaster DAK Cleaning/Restoration Services
"I have to take the time to commend your cleaning team that was at our townhome on Sunday the 11th. Juan Compos and partner Carlos were sent to our home after the sanitary sewer pipe spewed sewage all over our furnace room which measures 12′ by 12′. They made the best of a bad situation for us. The room was left immaculate and all traces of removal cleaned spotlessly. This crew is an asset to your firm. Thank you, you now have our business, I'll be asking for this team when you clean our carpets and furniture."
– D. & P. K.
Glenview, IL
{ "@context": "http://schema.org",
"@type": "Product",
"name": "Disaster Restoration Services",
"aggregateRating":
{"@type": "AggregateRating",
"ratingValue": "5",
"reviewCount": "11"
}
}
---
Recent Reviews
February 8, 2019
M.J.C.
Arlington Heights, IL
---