It is very important that you and your family routinely clean your air ducts. Without regular air duct cleaning, the HVAC system quickly becomes susceptible to a breakdown. Even a couple hours without your HVAC system to heat up or cool down your house can feel like eternity. Your air ducts are one of the most important parts of your home and making sure that they are working properly is a must.
Why HVAC Air Duct Cleaning is Important?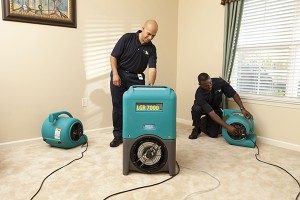 If you do not have proper routine air duct cleaning, it can lead to an HVAC system that is not working efficiently or effectively. The dirt and debris that builds up within the air ducts can contaminate the breathing air which leads to allergies being triggered and breathing problems. ServiceMaster by Monroe Restoration offers residential and commercial air duct cleaning services in Michigan City, IN to avoid these issues. Routine air duct cleaning should be done once every couple of years. These checkups will ensure that your home is breathing happy and healthy again.
Professional Air Duct Cleaning in Michigan City and Northern Indiana
Our air duct cleaning methods can effectively remove dust and debris from the following:
Heating and cooling coils
Air ducts
Grilles and diffusers
Vents and registers
Drip pans
Heat exchangers
Air handling unit housing
Fan motor and housing
Service Master by Monroe Restoration offers an opportunity to remove the 40 pounds of dust that circulates through your air ducts every year. The buildup of this dust leads to higher heating and cooling bills and lower productivity. Excess dust can also leave your family susceptible to allergies and respiratory problems. If you want to avoid these problems and lower your heating and air conditioning bill, contact ServiceMaster by Monroe Restoration for our air duct cleaning services in Michigan City, IN. Call us at (574) 231-7179 and ask us about our HVAC system cleaning services today!
---
Recent Reviews
July 27, 2019
Austin & Rebecca Hart
Three Rivers, IN
We had the best experience with them considering our circumstances. Our basement flooded and they handled everything. The crew came out as soon as they received the call and was so nice. Dried out our basement, brought a dumpster for everything we lost and removed it for us. I would recommend them to anyone.
---