RestorationMaster
All it takes is a burst pipe, hard rain, or a plumbing leak for excess water to cause damage in your home. Some cases of water damage may start out as minor but it can very quickly become a major problem as water spreads through absorbent building materials including wood, insulation, and drywall. RestorationMaster provides water damage restoration services in Merced, CA to remove water and moisture from homes and businesses and help prevent mold growth. We arrive within 2 hours of your call to contain the damage and we will explain our restoration process so that you understand the work that is to be completed.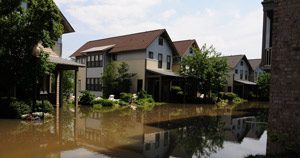 Excess water can quickly spread through a home or building and as it penetrates the walls and flooring, it increases the risk of serious structural damage as well as mold growth. RestorationMaster has a team on call 24 hours a day to provide water damage restoration in emergency situations. We begin the restoration by extracting the excess water and moisture and thoroughly drying the affected areas. We can remove water from air spaces, furnishings, and structural elements using commercial grade dehumidifiers and our antimicrobial applications will help prevent mold and mildew. Our technicians carefully document every step of the water damage restoration process in accordance with the standards of the insurance industry, and we can help streamline the claims process by working directly with local insurance companies.
It is important to call RestorationMaster immediately after discovering water damage and as you await our arrival, you can help minimize the damage with these tips:
What to Do After Water Damage
Watch out for slip hazards
Try to stop the source of the water or moisture
Move valuable or fragile items as well as small furniture to a safe and secure location
Put foil under furniture legs to prevent the carpet from staining
Items that could sustain water damage such as shoes, books, paper products, fabrics and house plants should be moved to a safe location
If anyone in your home is experiencing health issues, call a doctor
What Not to Do After Water Damage
Do not use any personal hygiene products that have been affected
Do not try to remove standing water with a vacuum
Do not run your heating or cooling system
Do not adjust the thermostat
Do not walk into a room with standing water
Do not walk on wet surfaces more than you have to
Make sure you contact RestorationMaster if you discover water damage in your home or business in Merced, CA 95340 area. Our technicians have over 50 years of experience in water remediation and we provide quality water damage restoration using the best equipment and techniques of the industry. You can reach us 24 hours a day at 888-915-8868 and our technicians will respond within 2 hours of your call.