703-596-3171
There are several scenarios in which you might find yourself dealing with biohazard materials. You may find biohazard materials such as mold and sewage in your home or encounter biohazards such as blood, tissues, and other bodily fluids at the scene of a serious injury or death. Regardless of the situation or type of material, you must deal with all biohazards cautiously and let a certified professional handle the removal and cleanup. ServiceMaster NCR provides bio recovery services in McLean, VA to safely remove biohazard materials and ensure the area is thoroughly disinfected and restored. We have the experience and equipment to get the job done and we also treat any situation involving a serious injury or death delicately.
Reliable Bio Recovery Services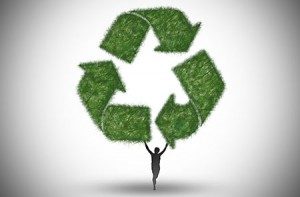 For about 30 years, ServiceMaster NCR has provided highly dependable bio recovery services and we are equipped to handle all biohazard materials. Whether cleaning up blood from an injury or death or removing sewage water from your home, we can completely restore the scene with our 3 step process. This process includes total removal of the biohazard materials and cleaning with our bio wash cleansers, disinfection and restoration of the entire scene, and odor removal for unpleasant odors. In order to provide comprehensive cleaning, our technicians move large objects including furniture and floor coverings and we will replace them when the job is finished.
Our bio recovery services are beneficial in these scenarios:
Crime Scene Cleaning
Blood Cleaning
Biohazard Cleaning
Trauma Scene Cleaning
Death Cleanup
Suicide Cleanup
Homicide Cleanup
Hoarding Cleaning
The homes and businesses of McLean, VA have trusted ServiceMaster NCR with their bio recovery needs since 1986. We use the best available equipment and specialized bio wash cleaners to fully restore the scene and reduce the risk of spreading infection or disease. Our technicians are also licensed for biohazard cleanup and have received extensive training including blood borne pathogen (BBP) removal. You can expect the following from our bio recovery services:
Comprehensive cleaning and removal of biohazard materials in accordance with state and federal laws
Respectful approach, especially if there has been a loss
Use of safety equipment including personal protective equipment (PPE)
Transport of biohazard materials to a medical waste facility that is licensed and equipped for disposal
Cooperation with law enforcement if the scene is a crime scene
Help filing insurance claims
All biohazard materials can potentially contain viruses, bacteria, and other disease causing agents which makes it important to call ServiceMaster NCR for professional bio recovery services. If the situation involves a death from an accident or violent crime, we will treat those grieving with compassion and respect and even connect them with counseling professionals for additional help. Do not hesitate to call us at 703-596-3171, 24 hours a day for emergency bio recovery services in McLean, VA.
April 6, 2019
Edward Prokop
ALEXANDRIA, VA
March 16, 2019
Julio Melgar Cruz
Woodbridge, VA
February 12, 2019
Aaron Bauknight
Upper Marlboro, MD
They responded quickly and came on the day they said they would come. I was comfortable enough with the company to leave a key as I would be out of town while they performed the work. I was pleased that when I returned, the work was clean. I called the office becuase there were two electronic items they moved becuase of the water damage. I couldn't find them, so Icalled and they told me exactly where those items were located and gave me a full report on the repairs.