Mandarin, FL's residents are not strangers to the effects water can have on their homes. The state of Florida experiences tropical storms and hurricanes that also bring along a massive amount of rain. The constant humidity can be harmful as well. Many building materials like drywall and wood are porous, meaning they are prone to absorbing water and spreading it throughout itself. This can cause major structural damage while also making for perfect mold growth conditions. At RestorationMaster, we provide Mandarin, FL with water damage restoration services to assist with cleaning up and restoring water-damaged properties. Our professionals will act to contain the water damage in addition to drying all affected areas using our specialized equipment.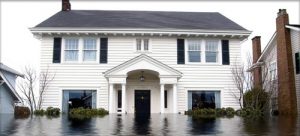 Excess water in a home or building has the potential to be harmful because carpeting, flooring, insulation, walls, and woodwork can absorb it. When excess water is absorbed by such materials, it allows the water to spread to new areas, weakens the materials, and causes serious damage. The key to limiting such damage is to act quickly. Our professionals will be immediate in their response, containing the excess water and removing it using our specialized water extraction equipment. When the water has been removed, we will guarantee the entire space is dried thoroughly to prevent mold from growing. The following steps are how we go about conducting our water damage restoration services:
Primary inspection and evaluation of the water damage on your property
Water extraction
Drying with advanced techniques: air movement, dehumidifying, and monitoring
Anti-microbial application
Flood Damage Restoration
With heavy rain and major storms that have the potential to severely damage your home, the Mandarin, FL area is prone to flooding. When there's standing flood water in a home or building, it can result in significant damage in a short amount of time because of all the water that's absorbed by porous materials. Such damage that may result includes materials that buckle or warp, serious structural damage, and even mold growth. Because it may contain microorganisms and sewage, flood water is unsanitary and can cause various health problems.
No matter the source of the flood, be it rain or a leak, you need to contact RestorationMaster for flood damage restoration services. Our professionals are able to eliminate standing water from your property and will make sure the affected area has been dried and disinfected, preventing mold growth and health issues. The more time you give flood water, the more time it has to spread and cause further damage.
Water Damage Restoration Process
At RestorationMaster, we are dedicated to providing exceptional water damage restoration services that will restore affected properties. The following steps are taken with our services:
Inspecting the area to ensure it's safe
Locating and fixing the water or moisture source
Extracting water using our truck-mounted equipment
Isolating the affected area to limit damage from spreading
Using structural drying equipment that will thoroughly dry any wet materials
Checking for and removing mold if discovered
Restoring or repairing any resulting damage so that the property can return to its previous condition
You should never ignore water damage. Rather, you need to take immediate action if you find water in your Mandarin, FL property. The more time you wait to tend to the water and its damaging effects, the more damage your home or building will suffer. Contact RestorationMaster 24/7 by calling us at (904) 559-3223 for our water damage restoration services.