Construction projects arouse mixed feelings in homeowners as these projects tend to improve the home, but the process can be a hassle.  During construction, the crew is walking in and out of your home, tracking dirt and dust everywhere, and the area under construction is off limits.  When a project is finally completed, you may be anxious to use the new space but it may not be safe to enter until it has been properly cleaned. 
RestorationMaster
provides
post construction cleaning services
in
Downers Grove, IL
to remove left over dust and debris from construction sites.  Our cleaning professionals will comb over the entire jobsite to remove potentially hazardous debris and clean up the dust that has settled throughout your home.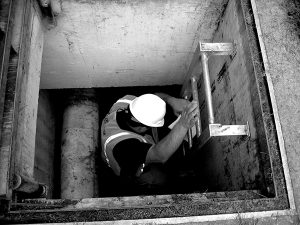 Construction projects tend to be complex and it is common for the jobsite to contain some combination of dust and debris including nails and screws when the project is completed.  Nails, screws, and other building materials left behind make the area hazardous to walk through and the dust created by construction projects often affects more than just the jobsite.  Cleaning the dust from your home can be frustrating and the dust can cause damage if it ends up in your air ducts.  Our cleaning professionals can effectively remove the dust from the jobsite as well as the rest of your home and we will also make sure the area is completely free of hazardous debris.
You can expect the following from our post construction cleaning services:
Complete removal of leftover dirt and dust
Ceiling and wall spot cleaning
Cleaning and dusting of light fixtures
Interior window cleaning
Bathroom fixture cleaning
Hard floor mopping
Carpet treatment and vacuuming
Paint overspray cleaning
Before you start using your newly constructed space, the jobsite must be cleaned up to make it safe to use.  We have extensive experience cleaning homes and our professionals will make sure that your home is completely free of dirt, dust, and debris after the completion of a construction project.  Give us a call at (630) 796-6252 to learn more or to schedule an appointment.