Moving House Cleaning – RestorationMaster
Moving can be a very stressful situation. Getting your things moved from one location to another and cleaning the space is a lot of work. It is common courtesy to leave your home clean for the next people who move in. However, this can be overlooked when dealing with the stress of the move. Our cleaning professionals will completely take this stress off your mind. Here at RestorationMaster, we offer moving cleaning services for empty houses and offices that are in between tenants. Our cleaning services are offered to those located in Downers Grove, IL and surrounding areas.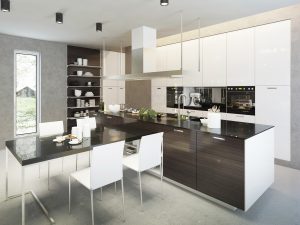 The benefit of moving house cleaning is that we are able to more efficiently clean your home because your furniture and other belongings are out of the way. We will clean all floors, walls, windows, lights, appliances, and plumbing fixtures that are in the home. Our cleaning professionals have been thoroughly trained in this area and specialize in move in and move out cleaning. We will make certain that the home is spotless from top to bottom, even those hard to reach areas will be cleaned and sanitized. Our move in/move out cleaning services are the best in the business. These services include the following:
Living Rooms/ Bedrooms:
Cleaning of all wooden and hard surface flooring and vacuuming of the carpet
Cleaning and dusting the inside of closets.
Washing baseboards
Cleaning all ceiling fans and light fixtures.
Kitchen:
Cleaning and sanitizing pantries and cabinets.
Wiping down and sanitizing countertops.
Sanitization of stovetops and ovens
Cleaning the inside and outside of the fridge.
Floor cleaning
Bathroom:
Cleaning and wiping down the tiles.
We will completely sanitize the toilet, sink, and shower.
Cleaning of the medicine cabinet
We will wipe down and clean the mirror.
Deodorization
Moving can be stressful, but here at RestorationMaster we are able to take the stress of cleaning up after yourself off of your hands. We will allow you to focus on your future in your new home or office instead of worrying about the last one. The next tenants in your former home or apartment will truly cherish moving into a nice, clean home. If you are moving and in need of move in/move out cleaning services in the Downers Grove, IL area, be certain to call RestorationMaster today. We will work tirelessly to make the move as easy as possible. Contact us at (630) 796-6252 to inquire about our move in/move out services.