House Cleaning Services – RestorationMaster
Keeping the house clean can seem like a full-time job, especially when you already work full-time. That is why RestorationMaster offers home cleaning services in order to ease your mind of the stress of doing both. Our technicians have the best cleaning products in the business that will clean your home more effectively than any of our competitors. We cater our services to attend to your specific needs and we will make sure to clean all areas of your home.
Here at RestorationMaster, we pride ourselves on providing home cleaning services that will be customized to your exact specifications. We are dedicated to catering to all of your specific requests. Our services include but are not limited to the following:
Living Room/ Bedrooms Cleaning
We will thoroughly dust your home from top to bottom.
We will make certain that your flooring is clean through washing and vacuuming.
We will clean and vacuum your furniture and empty your trash.
Kitchen Cleaning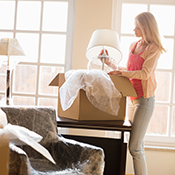 In order to avoid sickness, it is important that your kitchen is clean and that your cooking space is sanitary. We offer the following kitchen cleaning services:
We will thoroughly wipe down and clean all chairs, tables, stoves, and other kitchen appliances.
We will use our top-of-the-line cleaning products to sanitize your sinks, countertops, and stove.
Cleaning your fridge and other kitchen appliances.
We will clean out your microwave and oven.
Mopping the floors
Bathroom Cleaning
It can be tough to get family members to help you clean the bathroom, which is why we are offering to take this worry off your hands. Our employees will offer the following bathroom cleaning services:
Our cleaning products will sanitize your sink, bathtub, and shower.
We will decontaminate your toilet.
We will polish chrome fixtures and wash your mirrors.
We will mop the flooring and clean the walls.
We will decontaminate and deodorize the area.
Additional House Cleaning Services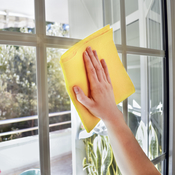 Our professionals will take care of the tedious day to day tasks so that you can focus on your family and work. We offer the following:
Cleaning of the oven and refrigerator
Window washing
Cabinet cleaning
Wall washing
Packing and unpacking
Furniture cleaning
Basement cleaning
Post-construction cleaning
Our employees have proven time and time again to be the best and the most effective in the business. We specify our services to your specific needs and can come one-time, weekly, bi-weekly, or monthly. Our goal is to keep your home constantly clean. If you are in need of home cleaning services, contact RestorationMaster. We service homes in Downers Grove, IL and in surrounding areas. Contact us at (630) 796-6252 to schedule your cleaning services today!