As with any natural disaster, extreme damage can be caused to properties of all types and sizes. When a commercial property sustains heavy damage, it can even limit or suspend all operations indefinitely. For homeowners, the entire family can suffer while trying to recover their personal belongings. In moments like these, calling for emergency restoration services is critical.
Target Restoration is a licensed professional that can provide emergency reconstruction services for both residential and commercial properties in Killeen, TX.  Each of our professionals is both IICRC-certified and trained to respond immediately in order to stabilize the condition of your property.
Immediate Response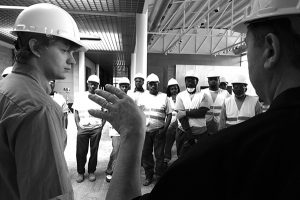 In addition to Killeen, TX, Target Restoration is also available 24/7 to respond to all property emergencies in the state of Texas.  In addition to suffering the damage from natural disasters, secondary damage can also occur from outside sources, including vandals, nuisance animals, rain, and more.
This is why we are trained to respond immediately in order to stabilize the structure, board up windows and doors, tarp over the roof, and start the reconstruction process right away. Our contractors are also HIPPA compliant, to respect your confidentiality.
Our reconstruction services effectively cover all of the following:
Emergency board ups
Emergency tarping
Risk and safety assessment
Emergency power generation
Damage restoration
Roof repair or replacement
Our Response
As soon as we arrive to your property, Target Restoration will conduct a full inspection in order to assess the safety risk as well as additional damage.  If there are hazardous materials of any sort, we will work to remove them and proceed with the restoration process.
All of the following are included in our stabilization process:
Emergency board up: When a property is left with gaping holes, it is prone to additional damage from mold, animals, vandalism, and other factors. Our technicians will board up all holes, doors, and windows to prevent this from occurring.
Roof tarping: if there are any leaks in the roof, they will only become worse with rain and storms.  Our tarping services will prevent any additional water damage coming from the roof.
Emergency power generation: Some commercial buildings must always be supplied with electricity in order to run servers and other machinery. Our on-site generators and climate control equipment can provide the needed power to avoid additional losses.
Disaster restoration: Target Restoration can restore properties of all types from natural disasters including fires, floods, sewage backups, and severe mold growth. Our Master Restorers and IICRC-certified technicians hold years of experience in various restoration services, including professional drying, cleanup, and removal of dangerous contaminants.
Our technicians can safely conduct repairs and replacements to all of the following:
Walls and ceilings
Carpeting
Cabinetry
Drapery, upholstery, and other textiles
Masonry
Windows and doors
Attics and crawlspaces
Flooring and sub floors
Foundations
Concrete surfaces
Decks and balconies
Parking and fencing
Garages and covered parking
Brick structures
Roofing and siding
At any time upon experiencing a natural disaster or other type of serious damage to your home or building in central Texas, don't hesitate to call Target Restoration.  Our technicians are licensed and experienced to respond immediately, assisting homes in commercial buildings to quickly recover from any disaster. We can also assist with Insurance claims.
Emergency Response
You can reach Target Restoration 24 hours a day, 7 days a week in Killeen, TX at (254) 613-7545 for emergency reconstruction services.
Related Services:
Reconstruction in Lake Jackson, TX
Reconstruction Services in Pflugerville, TX
Reconstruction Company in Cedar Park, TX
Construction Contractors in Temple, TX
Construction Company in Belton, TX
---
Recent Reviews
---