It's important for insurance professionals to have answers when their clients call in with disaster claims. They need to know what resources are available for cleaning and restoration; what can be saved and why it's essential to act quickly. That's why RestorationMaster offers a wide variety of Continuing Education (CE classes) on the latest techniques for water damage restoration, cleaning, and other key topics related to disaster mitigation. We work together with local insurance adjustors and agents to process their clients' disaster claims quickly and efficiently so they can get their lives back on track. The classes we offer help insurance professionals in Mount Pleasant and The Islands, SC stay on top of the latest restoration practices.
RestorationMaster CE Classes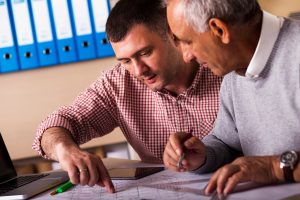 RestorationMaster offers an assortment of CE classes for insurance agents and adjustors based in Mount Pleasant and The Islands, SC. Classes typically last between three and five hours, depending on the subject matter, and longer classes include complimentary lunches. Lunch & Learn classes are also available at your location for groups of six or more. These classes are taught in one-hour increments and include complimentary lunches and refreshments.
Our classes include:
Ethics & Law
Mold Remediation
Smoke & Odor Mitigation
Flood Insurance
Furniture, Cabinet, & Wood Damage Restoration
Mitigating Personal Property Pack-Out
Water Damage Mitigation
Class topics vary; please visit the website for the entire schedule. Our classes fill requirements for earning state approved CE credit hours. Class instructors include members of our highly trained staff and other trusted partners. CE classes are free, but space is limited so prior registration is required.
RestorationMaster offers these classes to local insurance professionals because we know the importance of exceptional customer service. Agents and adjustors who have an extensive knowledge of restoration and remediation services can provide more accurate claims services when their clients need it most. The sooner a claim is settled, the sooner a client can begin rebuilding. Visit our website to see the entire CE schedule and reserve your spot early. For more information about our CE classes, call us at (888) 915-8868.