Fire cleanup can be a large task to take on. Depending on the size of the fire, cleanup may need to be handled by a professional. Fire damage and soot can continue to damage your home and property even after the fire is extinguished. Here at RestorationMaster, Eustis FL, we have certified technicians to properly clean and restore your damaged property to its original condition.
Fire Damage Restoration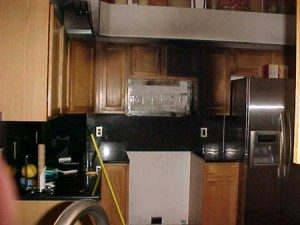 Many items in your home are made of synthetic materials. Once these materials burn, they can emit toxic chemicals that can travel throughout the home. These chemicals can land on furniture and walls within your home causing extensive damage. At RestorationMaster, Eustis FL, our certified fire damage technicians will be able to remove the chemicals and soot providing a safe living space.
RestorationMaster is there for you when you need it most. You may be uncertain to clean your home after a fire, but unless you take the time to get professional advice, you may be wasting your efforts or even creating further damage.
Our expert smoke and fire restoration services include:
▪ Evaluation of fire and smoke damage
▪ Emergency pre-cleaning of sensitive contents
▪ Removal of damaged debris and unsalvageable items
▪ Cleaning and pack-out (if necessary) of contents
▪ Air conditioning duct cleaning
▪ Wall and ceiling cleaning
▪ Floor cleaning
▪ Deodorization / Ozone cleaning
If you experience fire and smoke damage to your property, call RestorationMaster – servicing the Eustis FL area as well as Mt. Dora, Tavares, Leesburg, Lady Lake and The Villages, Florida.