ServiceMaster of North Texas
CE Classes
Throughout the years, ServiceMaster of North Texas has been able to help numerous insurance agencies in the Denton, TX area to increase their overall policy holder satisfaction as well as their customer base. By providing free information about the restoration industry, insurance agents and adjusters can get full insights in regards to our services and how to coordinate during the claims process.
Our classes vary from a number of different topics, including water and fire damage restoration, mold remediation, ethics, and more. Check out our upcoming classes and please RSVP as space is limited: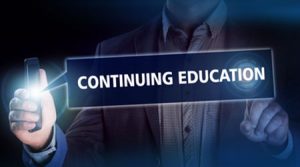 Ethics
Date: Friday, Oct. 19th
Time: 9:00 AM to 12:00 PM
Where: ServiceMaster or North Texas office

3126 National Circle, Garland, TX 75041

Lunch included
3 credit hours
Please RSVP with Greg Gilmer at ggilmer@servicemasterndallas.com
*Coffee, snacks, drinks, and lunch will be provided. No laptop is needed. Free WiFi is available.
To find out more information about our CE classes for insurance agents and adjusters, please don't hesitate to give us a call at (972) 362-0999.