Water damage can cause a variety of issues in a home or building including significant structural damage and mold growth, and if the excess water contains sewage, it can also lead to a variety of negative health effects.  Water from sewer backups and floods likely contain sewage which consists of human waste as well as dangerous bacteria and other microorganisms that require professional cleaning.  Any attempt to clean up sewage water without the proper training or equipment can greatly increase the risk of infections or illness.  RestorationMaster provides sewer backup cleaning to remove sewage and contaminated flood water from homes and businesses in Danbury, CT.  We have the equipment and cleaning products to safely remove sewage water and disinfect the area to reduce the risk of infection or disease.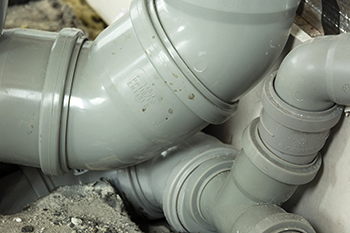 Sewage water can cause the same type of structural damage to your home as clean water by spreading through porous building materials.  However, sewage water can also seriously threaten the health of those in the home or building with the harmful materials and waste it contains as well as leave an unpleasant, lingering odor.  The technicians of RestorationMaster use advanced drying and dehumidification equipment to fully remove sewage water and we also clean up and deodorize the affected area using powerful cleaning products.  If you have experienced a sewage backup or suspect that flooding in your home may contain sewage, stay clear of the water and contact our professionals immediately.
The sewer backup cleaning services we provide include the following:
Sewage Extraction: We can remove sewage and contaminated flood water with the most advanced water extraction equipment available.
Cleaning, Sanitizing, and Disinfecting: The dangerous substances in sewage water can lead to negative health effects and result in foul odors. We will thoroughly clean and disinfect the affected areas once the sewage is removed and provide odor removal if necessary.
Drying and Dehumidification: Our advanced drying equipment and dehumidifiers will help ensure that your home or building is completely dry following a sewage backup.
All water damage must be dealt with immediately to limit its spread and if the excess water contains sewage, reacting quickly will also help reduce the risk of adverse health reactions.  Contact RestorationMaster for sewer backup cleaning if your home or building in Danbury, CT is flooded with contaminated water or raw sewage.  We are available 24 hours a day at (203) 721-6646 to react to sewer backup emergencies.