ServiceMaster Kwik Restore
Servicing Cary / Crystal Lake / Algonquin area since 1971
(815) 261-9195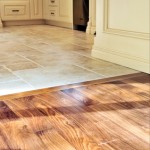 ServiceMaster Kwik Restore are leading professionals in the field of tile and hard surface floor cleaning, servicing Cary / Crystal Lake / Algonquin, IL area since 1971.
Over time, finishes can wear down causing stains and dirt to adhere to the tile and settle into the grout. ServiceMaster can provide deep cleaning to protect and restore your floors.
Whether you have vinyl, wood, ceramic, tile, or concrete floors, ServiceMaster Kwik Restore is able to provide you with a free estimate for cleaning and finishing/polishing your floors. Because of the many types of floors and floor finishes on the market, it is to your best interest to have an in-home survey so we can recommend the best possible solution for your floor care concerns. No job is too small or too large.
For professional hardwood floor cleaning or tile and grout cleaning services in Cary / Crystal Lake / Algonquin, IL 60014 area, call ServiceMaster Kwik Restore at (815) 261-9195 – FREE estimate.