(515) 212-2511
Read some of our testimonials below to hear more about what our clients say about ServiceMaster by Rice.
"Response time was quick. "— Bryant & Tamara Tjeerdsma
"I just wanted to say a big thank you to Jeff and his crew. I had a house fire on March 29th that left me homeless for over two months. They came in and removed my belongings, cleaned and stored them until my house was ready to move back in to. The ladies cleaned my house from top to bottom after it was restored. What a fantastic experience to see it sparkle after it was black with soot and smoke. Thank you, thank. Thank you! Jeff, you're amazing!" — Mary Prescott
"When you want it done right the first time!"— Daryl Diane Countryman
"ServiceMaster is an outstanding choice for disaster services and ServiceMaster by Rice,outstanding." — Sonja Lynn Vanderslui
"The service was amazing!! Prompt on time! Very clean! I can't say enough good things they did an awesome job!! Pity Jake is a Chelsea fan but that's my only negative." — Sarah Greenhalgh
"Words cannot express the excellent customer service I was given from the very beginning. I scheduled an appointment three times and cancelled twice because I was having difficulty in getting all of my things out and moved to my new condo. Leah and Marie could not have been more helpful. They are perfect, it's that simple. And the carpet looked fantastic. Will definitely sing your praises… customer service is a dying art. Thanks for making a difficult move end with a great experience. Happy holidays to each of you." — December 15, 2014  D.R
" Gary always does a very good job. Takes pride in what he is doing and always makes sure that I am happy with it before he leaves or tells me to call if any problems. And I like that you stand behind the work. If you are not happy or something isn't quite right you make it right. Merry Christmas" — December 24, 2014 M.B.
"Superior cleaning every time. Technicians listen to my carpet concerns. Technicians provide helpful feedback." — September 2, 2015 M.A.J.W.
"Promptness, care for the clients property, politeness in dealing with customers and an excellent staff" — Ashok Chawla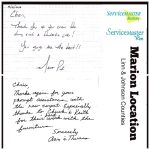 Contact us at (515) 212-2511 for a free quote today!
---
Recent Reviews