The bathtub or shower in a home gets used on a daily basis and the consistent use can cause the tub to wear out, crack, or become dirty or discolored over time.  A discolored bathtub or shower can really take away from the look of your bathroom and if it is cracked, moisture can get trapped in the cracks and cause mold or mildew to grow.  RestorationMaster provides bathtub refinishing services to Hilton Head, SC as well as eastern Georgia and southeast South Carolina.  Our bathtub refinishing services are a time efficient and cost effective way to completely restore the look of your shower or bathtub.
Bathtub Refinishing Process
The staff of RestorationMaster can effectively refinish bathtubs made from acrylic, porcelain, and fiberglass.  The most common problems we can fix with our bathtub refinishing services include outdated or worn out colors, chips, cracks, rust, scratches, and dull finishes.  We begin these services by thoroughly cleaning the tub or shower with special cleaning products that remove soap scum and other oils and debris from the surface.  After the tub is cleaned, all cracks and chips are repaired and a bonding agent is applied over the tub.  Once the bathtub is fully prepared, we will apply a spray-on acrylic coating for the new finish.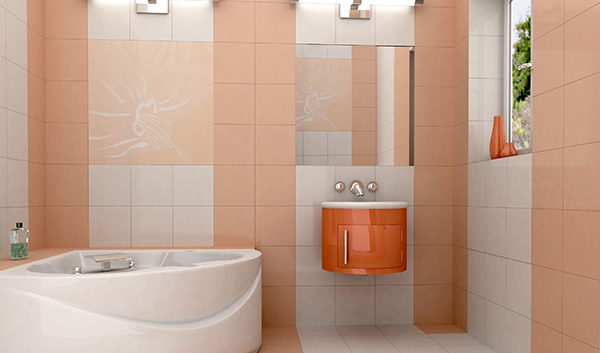 Benefits of Bathtub Refinishing
One of the biggest benefits of bathtub refinishing is that it can be done in just a few hours.  Replacing an entire bathtub or shower can put your bathroom out of commission for a week or more and the installation of a new bathtub creates a huge mess within the home.  Our bathtub refinishing service is very quick with little mess and the bathroom will be ready to use the next day.  Another benefit of bathtub refinishing is that it can add between 10 and 15 years to the life of your bathtub.  Refinished bathtubs are also easy to maintain as long as you avoid harsh or abrasive cleaners.
If your bathtub or shower is looking worn out, discolored, or has been chipped or scratched, contact RestorationMaster for our bathtub refinishing services.  Our staff can repair chips and scratches in your tub and completely restore its original appearance with a new finish.  Learn more about the bathtub refinishing services we offer Hilton Head, SC and the surrounding areas in eastern Georgia and southeast South Carolina.